The story we heard was that they signed up to franchise Krispy Kreme in Indonesia. Paid the initial payment, and got all the training and secrets of Krispy Kreme. Then backed out. Lost the initial payment but then opened up their very own donut franchise empire. So we've heard, I am not claiming this to be a fact.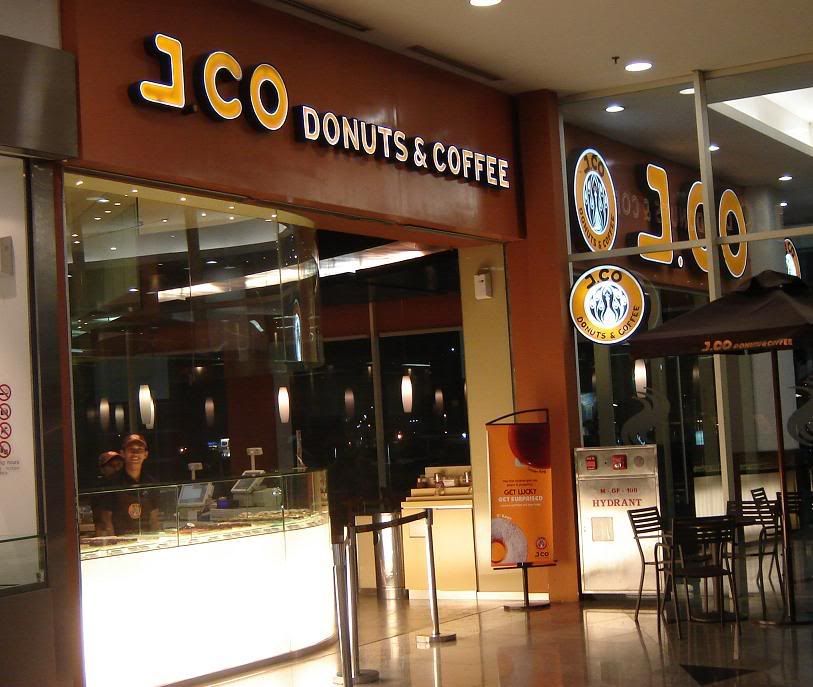 What I will claim to be a fact is this: J.Co's donuts are lighter, less sweet, and more catered to the Asian palate. They serve flavors like mango, green tea, and Kaya which are big with Asians. Also a fact: Krispy Kreme later on did open up stores in Indonesia, but J.Co is doing far better business and can be found at least in every other mall. Krispy Kreme's donuts turn out to be too heavy and sweet for a lot of Indonesians (except for the glazed donuts straight out of the oven).
These donuts are pretty pricey by Indonesian living standards, they are luxury items and are about 3-4 times more than normal 'doughnuts'.
I got an assortment last time.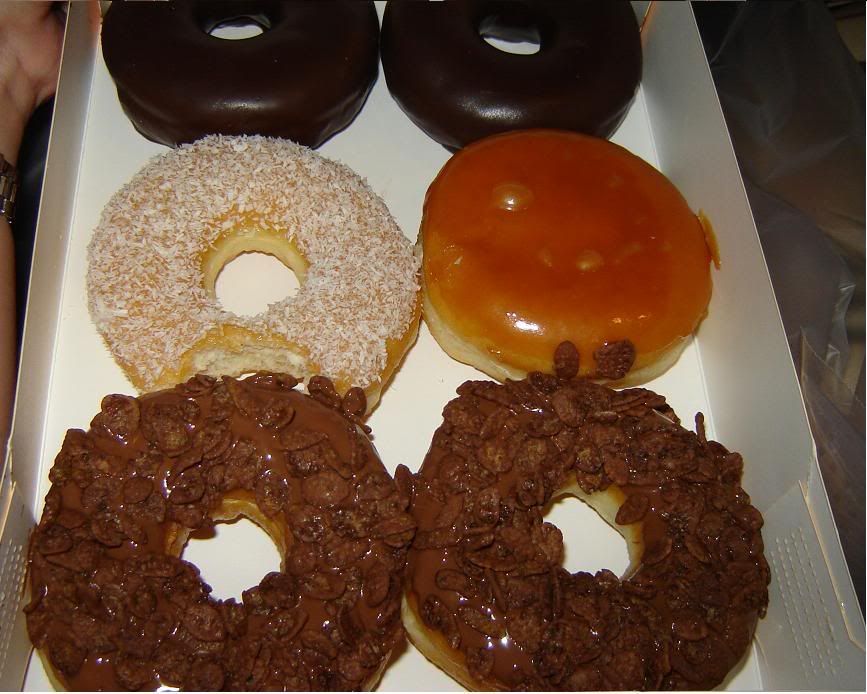 Our favorite was the very bottom ones, which are chocolate glazed donuts with cocoa pebbles. Sounds easy and simple but the crunchyness was great.
The white one was the Kaya with coconut sprinkling. It was okay ... I mean it was good, but if I want kaya I would just go for a Kaya toast in Singapore though.
I didn't get to have the rest :( My cousins ate em all >_<