It seems like soy bean custard/ tofu fa was the pinkberry craze of Singapore and Indonesia. Although it is dwindling down now, you definitely still find a motley of soy bean dessert places all over the place.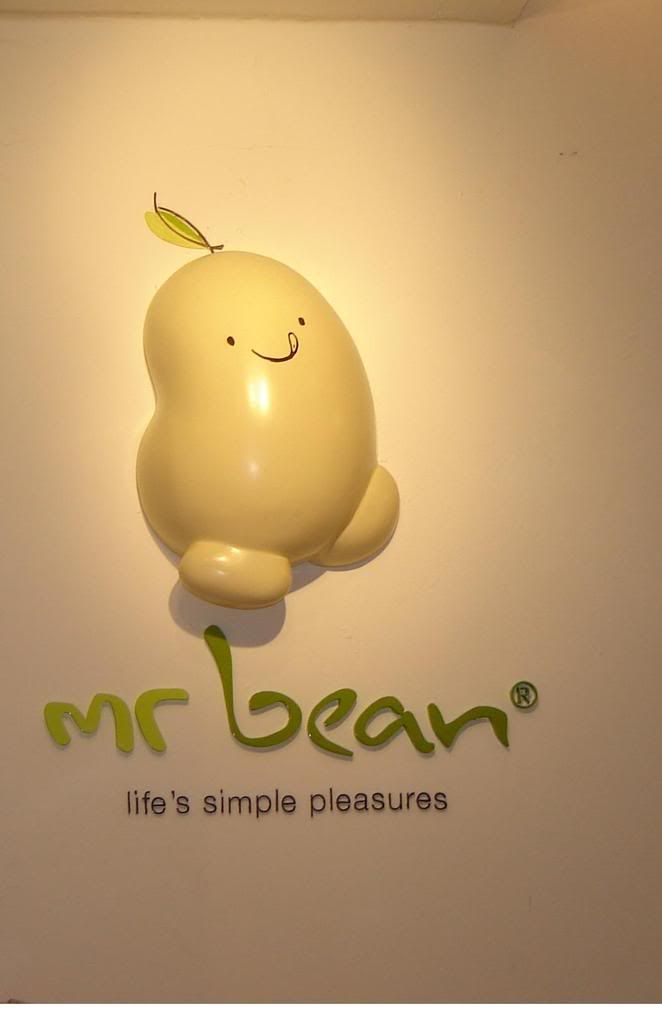 I was at the airport when I saw Mr. Bean. I thought their mascot was super cute so I tried it out. Plus I had so much time at the airport anyway.
My favorite tofu fa is the one from this cart that used to pass by my house in Indonesia every morning. It had ginger-sugar soup and served with boiled peanuts.
At Mr. Bean I didn't find an option with peanuts, unfortunately (although they did have ginko nuts etc, healthier I suppose), so I just ordered a regular one in sweet ginger soup.
The soy custard itself is definitely silky smooth and of very good quality, but overall the whole thing did not give me too much excitement. The ginger was a bit strong and was not quite sweet enough for me. Plus there's no extra kick to the whole thing (some peanuts would do it for me perhaps?).