We made short trip to Oxnard on Sunday for the annual strawberry fest! I've never been before so I'm pretty excited. Admission was $12, not cheap but seems like that's the going rate for these festivals these days :( Why can't everything be free, hehe :P
Walking in we saw a bunch of children's rides and also bungee jumping etc. But we were going straight for the foods. In the food court area obviously we saw a bunch of booths selling strawberry desserts like this one: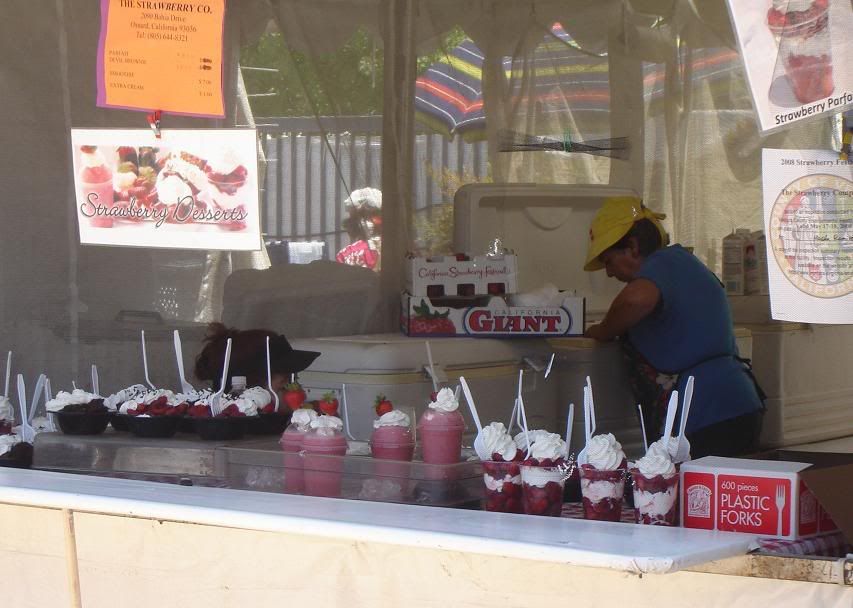 BYO shortcakes, strawberry parfaits, smoothies, chocolate dipped strawberries etc.
The chocolate dipped strawberries were going for around $2 each - again, not cheap.
My eyes wandered to this row of roasting corn here, and immediately I went in line. First of the day! Love that corn!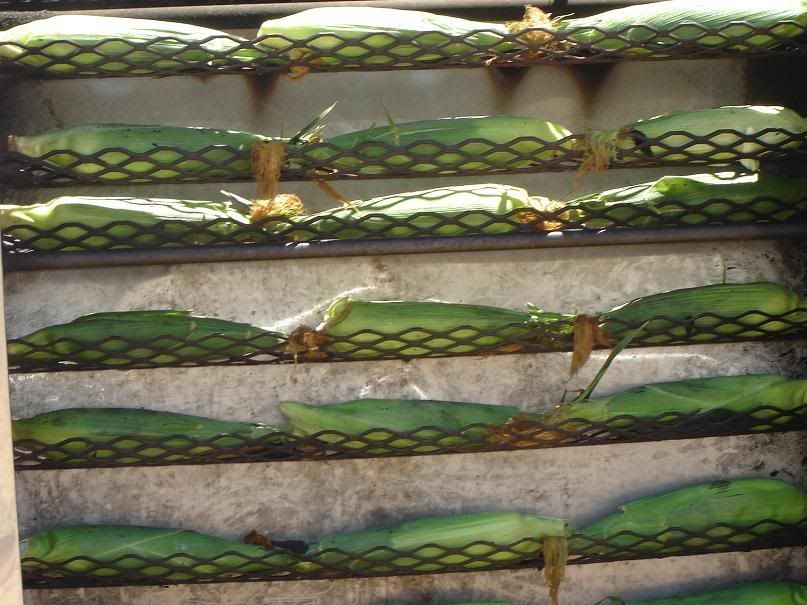 And here's my roasted sweet corn. Yummm!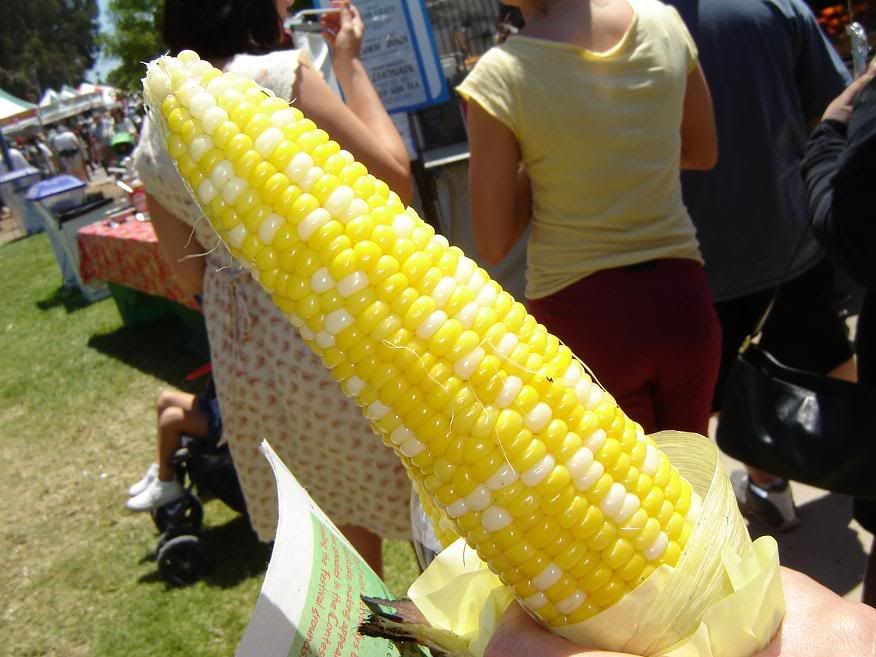 I do loo~~ve good roasted corn, and the one they had here was pretty darn good!
We also tried some key lime calamari, served with some creamy watercress pesto sauce.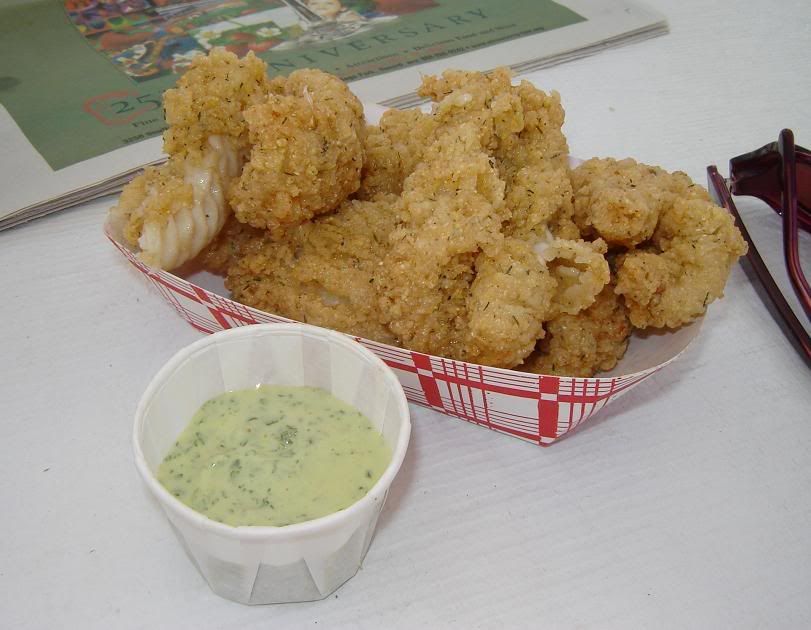 I almost burnt my mouth biting into it :) Tasty, but the breading tends to crumble as you're trying to bite off the calamari. The key lime flavor is yummy!
I also had to get this thing called Strawberry pizza! It's really kinda like strawberry shortcake :P except they do actually use pizza dough.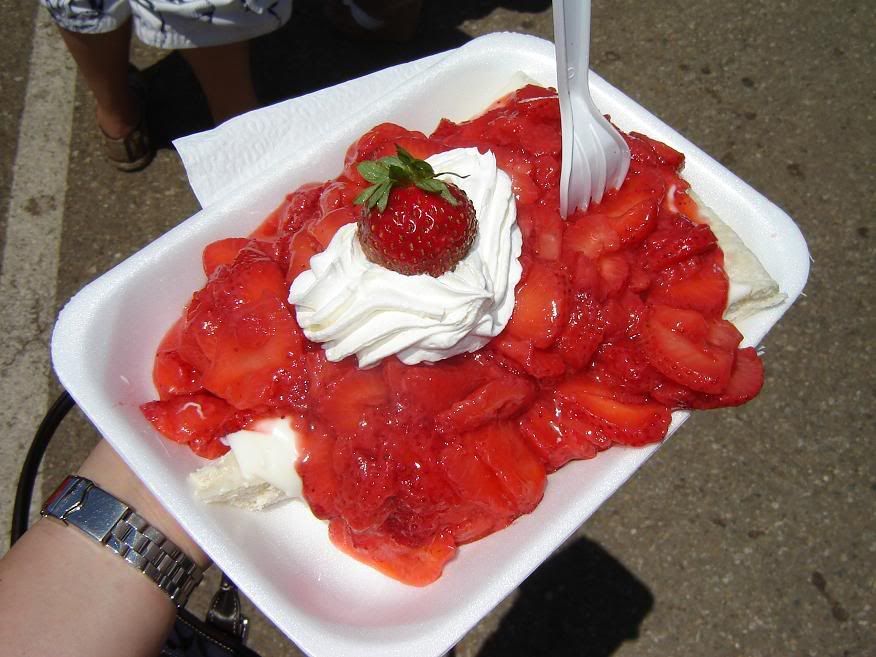 After eating this I had an idea for a REAL strawberry pizza ... I'll have to try it out and let you guys know how it turns out :)
Another "festival food" fave of mine ... smoked turkey leg!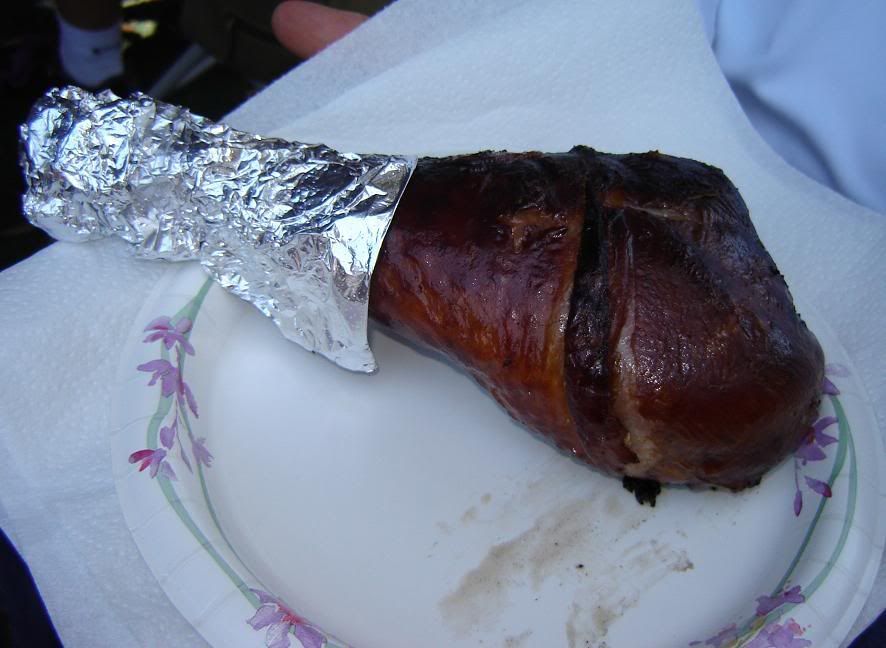 Again, lucky for me this festival had good ones! Cooked just right, not dry - pretty juicy :P
And of course, before we left we had to get the real loot of the day. Fresh strawberries! Got this 2 dry-pint pack for $16.
Just look at them! Don't they just look de li ci ous?? Big, red, sweet, and juicy. We had a bunch as soon as we got home, but even the rest of it wouldn't fit in the fridge ... I brought some to my group meeting the next day.
I also got some strawberry plants. This 6-pack was $10. Hopefully I can keep them alive long enough to give me strawberries ;) There are a couple on there already, as you can see here.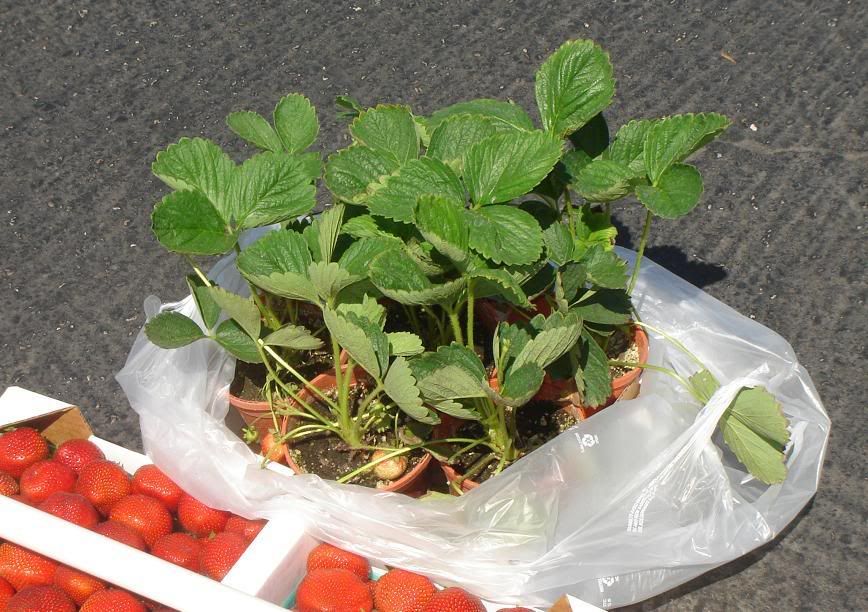 I'll do better watering you guys this time around, promise! hehe.