More on Singapore fooding ...
Directly following the bowl of laksa, we went to the katong mall, to get what my brother said was really2 good chocolate ice cream.
The place was a small shop, one or two tables, decorated in the minimal style, all black and white. It was called Awfully Chocolate (what a great name, huh? :P).
It serves only chocolate ice cream and apparently ice cream cake by pre-order. I don't know how they stay in business doing this, but apparently they do and have branches all over the place ...
I got a scoop of, well, chocolate ice cream (what else can I get?). They served it in a chinese-style paper take out box. I thought this was really cute.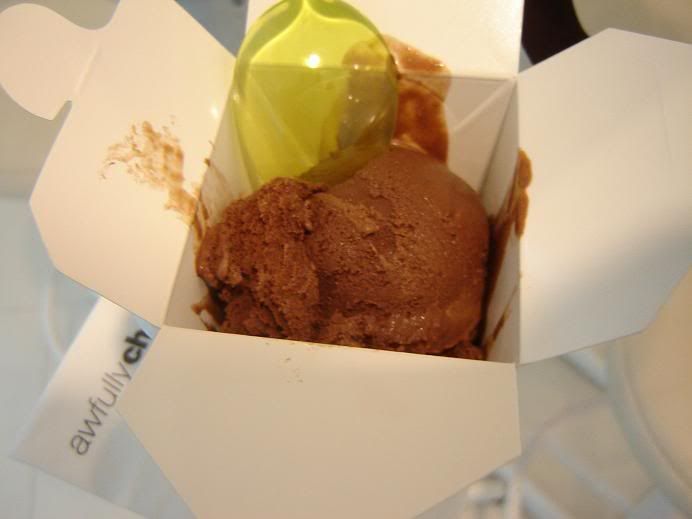 I gotta say, it was really really good chocolate ice cream indeed. Very, very chocolatey! Yumm. Richer and more chocolatey than most ice cream I could find in the US. I thought about franchising it in the US, but do you think it would do good business just serving chocolate ice cream? I mean, I guess pinkberry kinda only serves one thing, but they at least have toppings. Not so sure on that fact, but if someone opens one up in LA, I will definitely go eat there :)