As you know, there are tons, and I mean TONS of great (and cheap) eats in Singapore. My family spent 4 days there just eating and shopping all day and went home with so much food left untried. So in this food haven, if you only have a few hours transit time once a year, where would you go? What would you eat?
Would I eat bak kut teh? would I sneak in a po pia? oyster omelette? What?
Well, these last trips I've had in the past two years, I've decided to make a trip for some katong laksa.
Katong Laksa is coconut milk-based. Rich in texture and rich in spices, it is similar to curry and is usually called "curry mee" in Malaysia. The name 'laksa' is believed to have originated from a Hindi word 'lakh' meaning 'many' (It means either 10,000 or 100,000 I am not sure).
The best katong laksa in S'pore, IMO, is 328 Katong Laksa. And that is to say, the best one is at the original branch of 328 Katong Laksa on 216 East Coast Rd.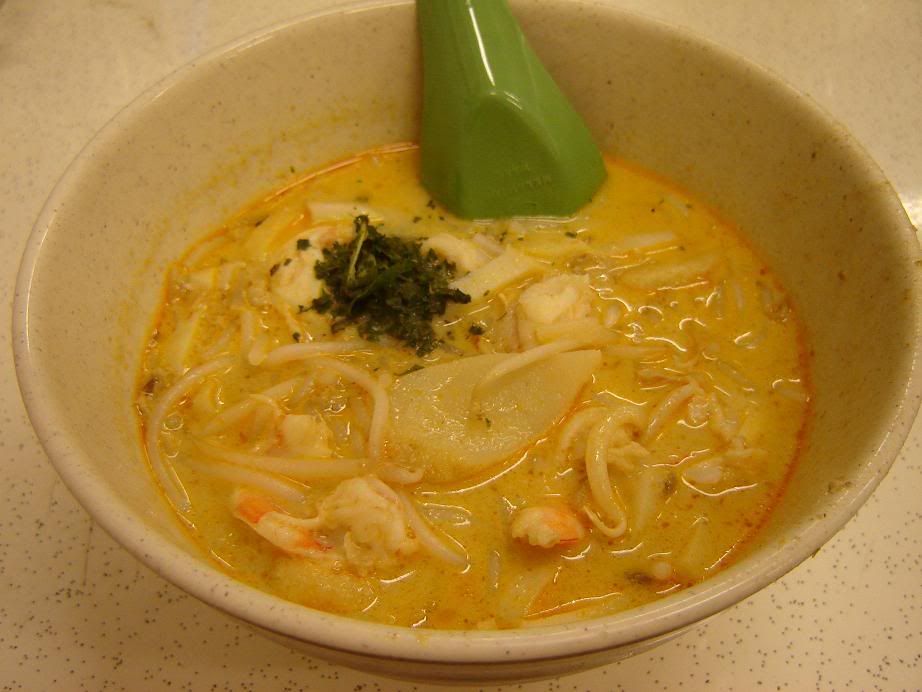 The Katong Laksa contains cut up noodles, the point being so that you can eat everything with just a spoon. It normally contains shrimp, squid, fish sticks and other seafood goodness. They would ask you if you want cockles in your laksa. This time I opted 'no'. It's garnished with coriander.
The more spicy sauce you put on it probably the better, unfortunately I cannot eat that spicy, but I put enough for myself so that each spoonful is the flavorful, spice-ful godliness that katong laksa is. I don't think it is easily describable to someone who has never tried it. I run down here every year when I have a transit in Singapore, so I will just say one thing. If you're in Singapore, try it!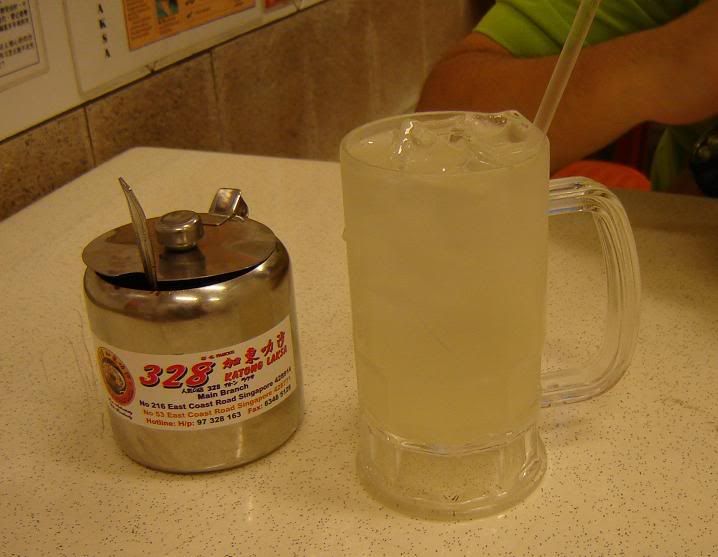 I have my laksa with a glass of barley drink, a sweet, fragrant drink that I haven't found in the US.
A bowl of laksa= SIN$3
A glass of drink= SIN$1
328 Katong Laksa
216 East Coast Rd.
Singapore