Review in progress
At the table, the Bread Winners Cafe & Bakery serves you an assortment of their freshly baked bread. The ones we had included apricot, cheese, ginger spice. It was a great way to both please the customers and induce them into taking home a loaf on the way out :)
Although I got a bit full even before my order arrived ...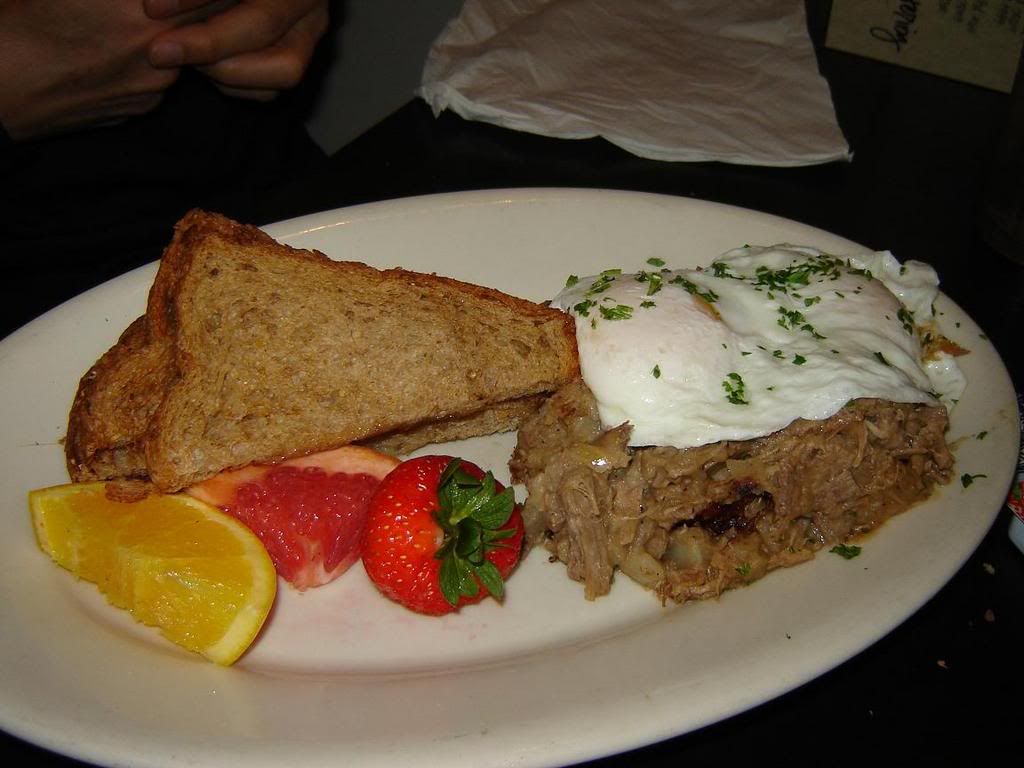 Had the smoked salmon benedict, which was good, although nothing terribly special. The eggs, hollandaise sauce, and english muffins were good, but I was expecting/wanting smoked salmon that was cold smoked.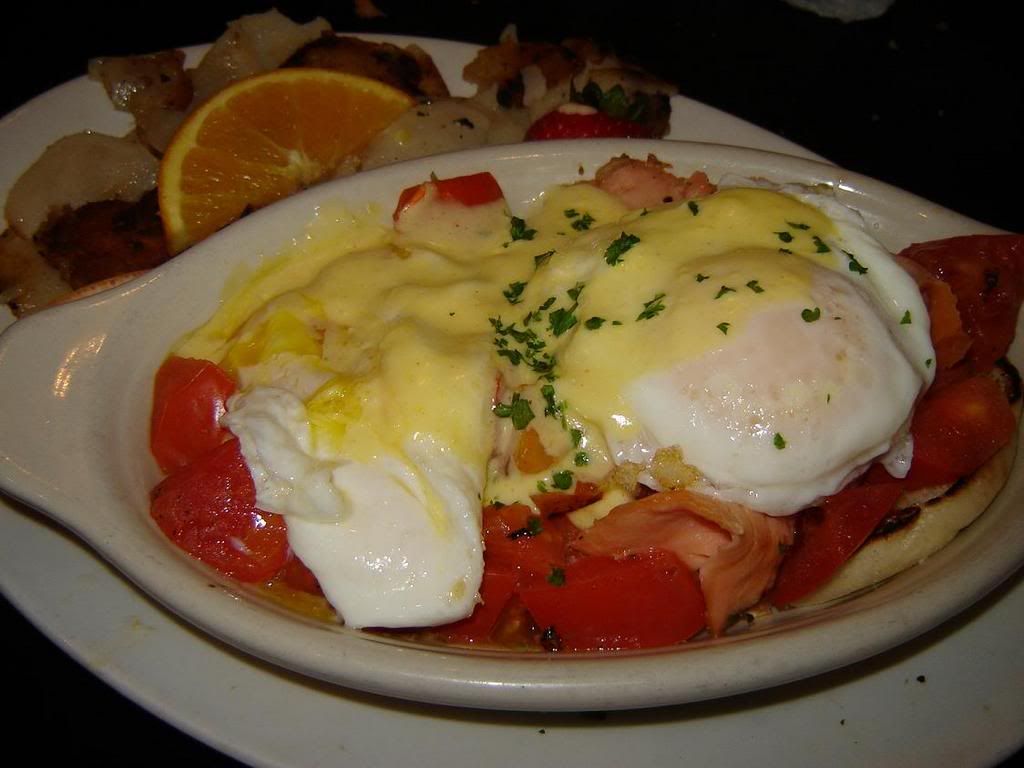 Also, I didn't like how they put the fruit garnish right on top of the potatoes. I always eat the oranges, and this made it warm, which was kinda disgusting.
For dessert we ordered the "Meep Meep Souffle" from the special menu (apparently they were honoring some employee's that is leaving Dallas." Not really a souffle, but it was an amazing amazing dessert. They are after all a bakery, and the dessert is much much more notable than their entrees. More like a bread pudding, surrounded by blueberry compote. It isn't too sweet like some bread pudding may be, yet decadent and you just can't stop eating it. It has the perfect moistness and richness.
Bread Winners Cafe and Bakery
3301 McKinney Ave
Dallas, TX
214-754-4940