Unlike other yakitori places I've been to, Teppo in Dallas has that "hip bar" ambiance - dim lighting, modern furnitures, hip music, and well-dressed Dallas personas. But yakitori? Hip? With the smoke (and smoky sell) from the grill? You would still come out of the place with that smell on your clothes. To me it seems an odd concept, but the place was busy so I guess people like it. And the food is supposed to be good.
We did not have reservations, so we had to wait for a table. They told us 10-15 minutes, but the wait was in fact longer than that, since the table that was to be ours was being occupied by some people celebrating a birthday and they chatted for quite some time. Teppo also has a sister bar/lounge next door (Moosh) and some customers are waiting for a table there and the maitre'd keeps going back and forth fetching customers, making the whole thing takes even longer. I should have waited at the bar also ...
But we finally got a table and placed our order.
The quail eggs were okay, but nothing special. They were also on the small side compared to other quail eggs I've had at other yakitori places.
We also ordered some sushi for good measure. Omega-3s and all that. The sushi was fine, nothing special. Definitely cannot be compared to LA sushi.
The beef tongue was rather disappointing. I only remember beef tongue the way my mom would cook it at home: very tender and juicy. The beef tongue here was very tough, and tastes just like regular beef meat. I refuse to believe it was tongue at all.
The scallops on the other hand, were great. Big, plump and juicy with flavorness of the bacon that's wrapped around it.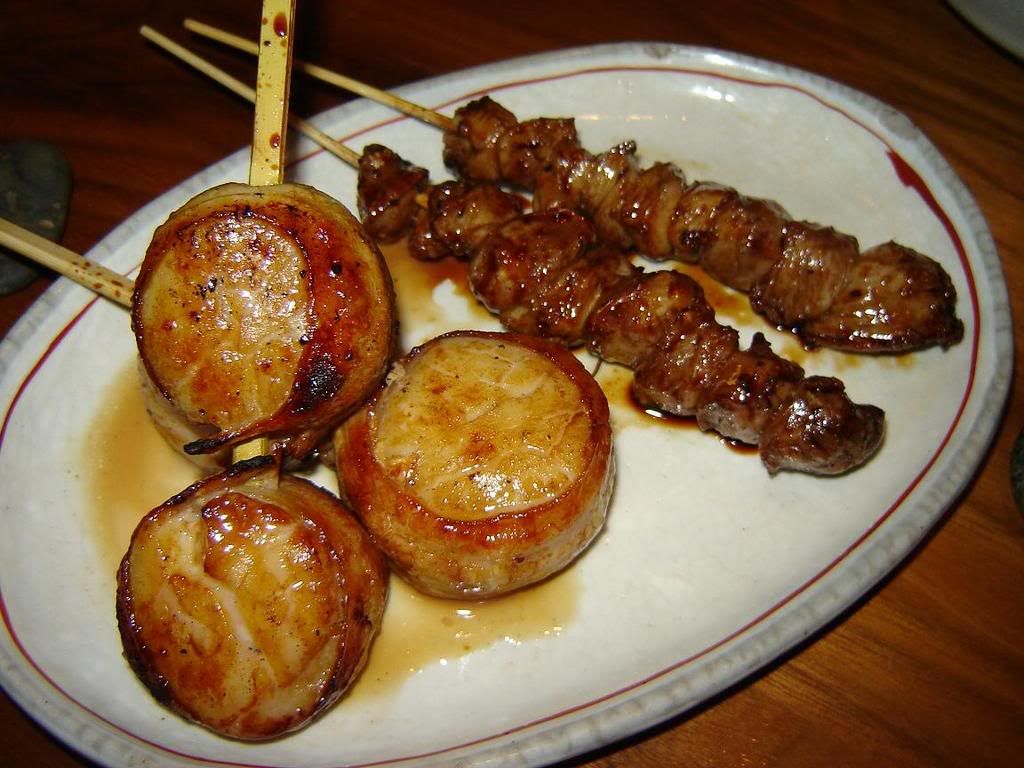 The dark meat yakitori, was amazing. It was one of the juiciest and tender chicken meat I've ever had.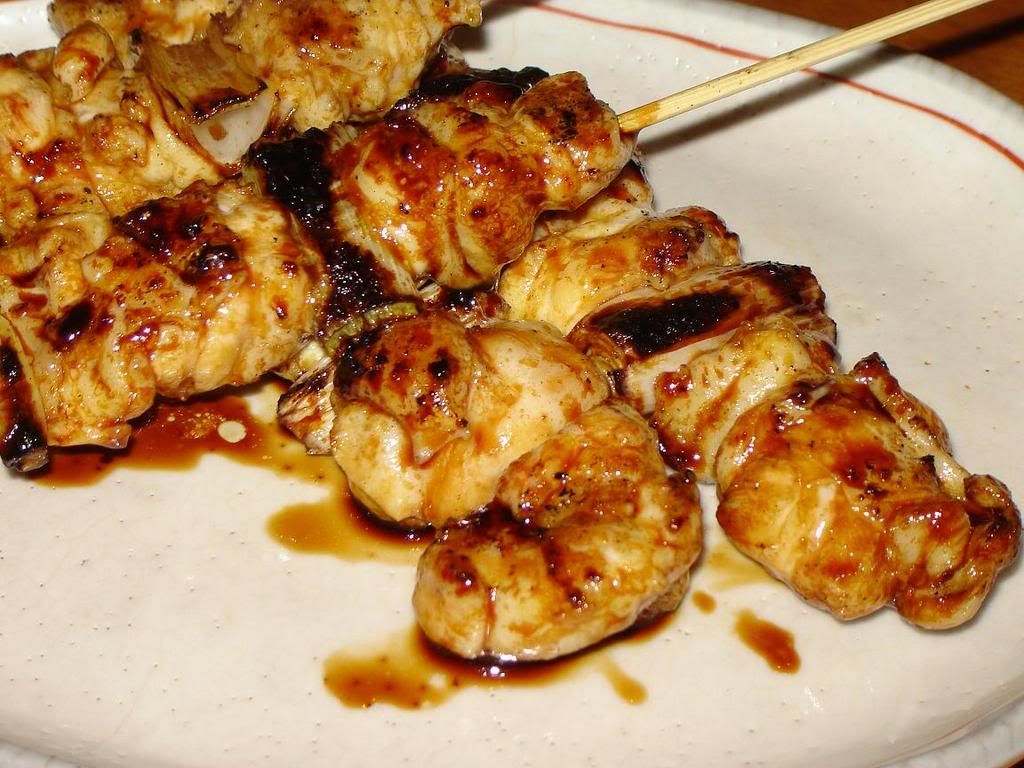 The chicken meatballs were also yummy, and the yolk dipping was a first for me and was a pleasant surprise. It complements the garlic meat ball flavor very well.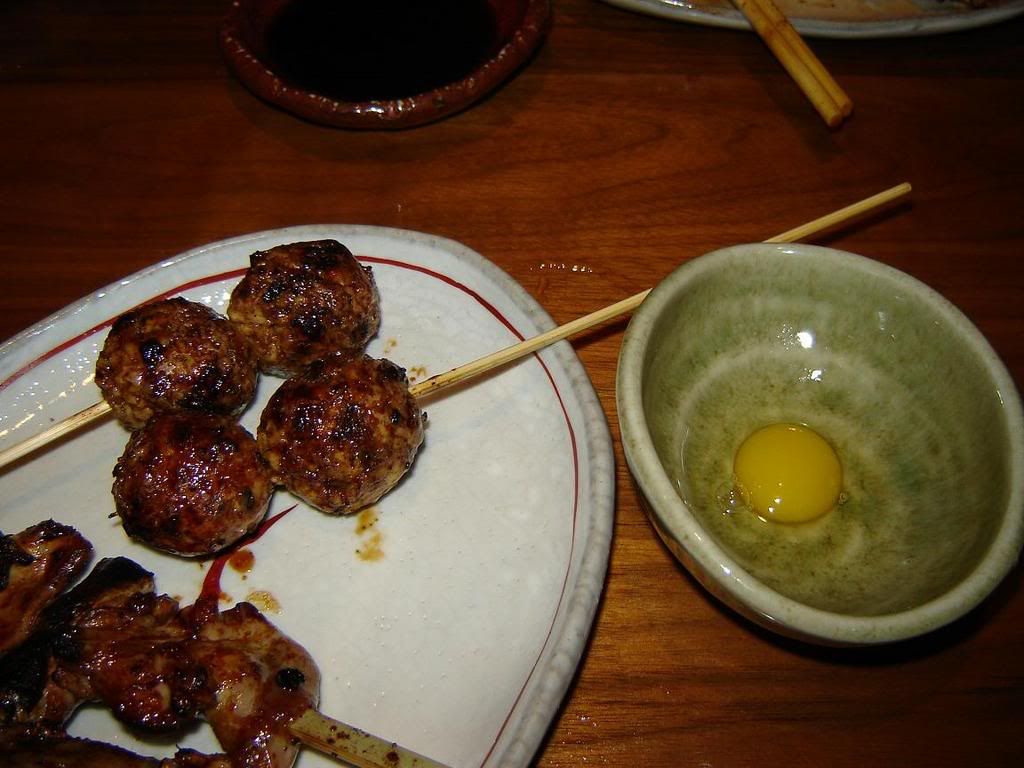 The duck breast filet was excellent. Tender, tasty, and cooked just right. Too bad we were full at this point and couldn't enjoy it as much. It was definitely one of my favorites for the night!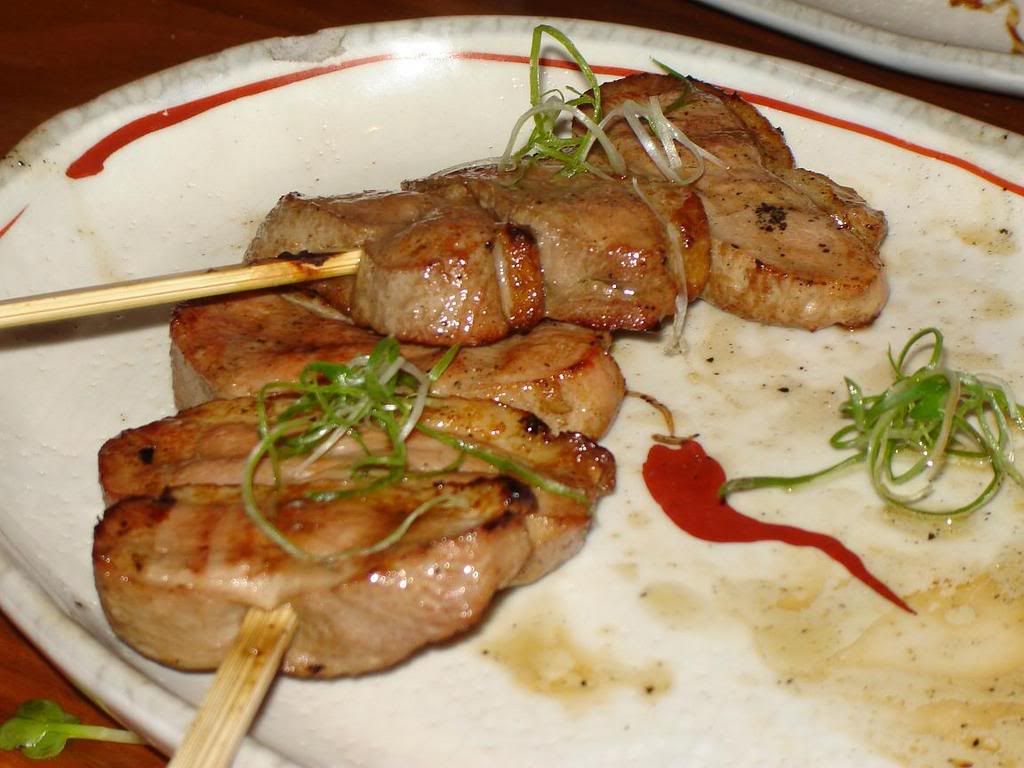 For desserts we ordered the flan, the tofu ice cream, and the chestnut panna cotta. The tofu ice cream was fine, but a bit icy for my taste, not creamy enough. The chestnut panna cotta was ... weird. I did not like it very much. Strange milky taste, but not very sweet. The flan was the best dessert we had, IMO.
Teppo Yakitori & Sushi Bar
2014 Greenville Ave
Dallas, TX 75206
(214) 826-8989
www.teppo.com