Azalea is a bustling Italian restaurant in the Times Square area. Our hotel concierge suggested this restaurant when we asked for a nearby place that is vegetarian friendly (we were having dinner with some vegetarians).
Avocado Con Gamberetti
Watercress, avocado & hearts of palm with grilled baby shrimp and lemon dressing. Served on a parmesan crust.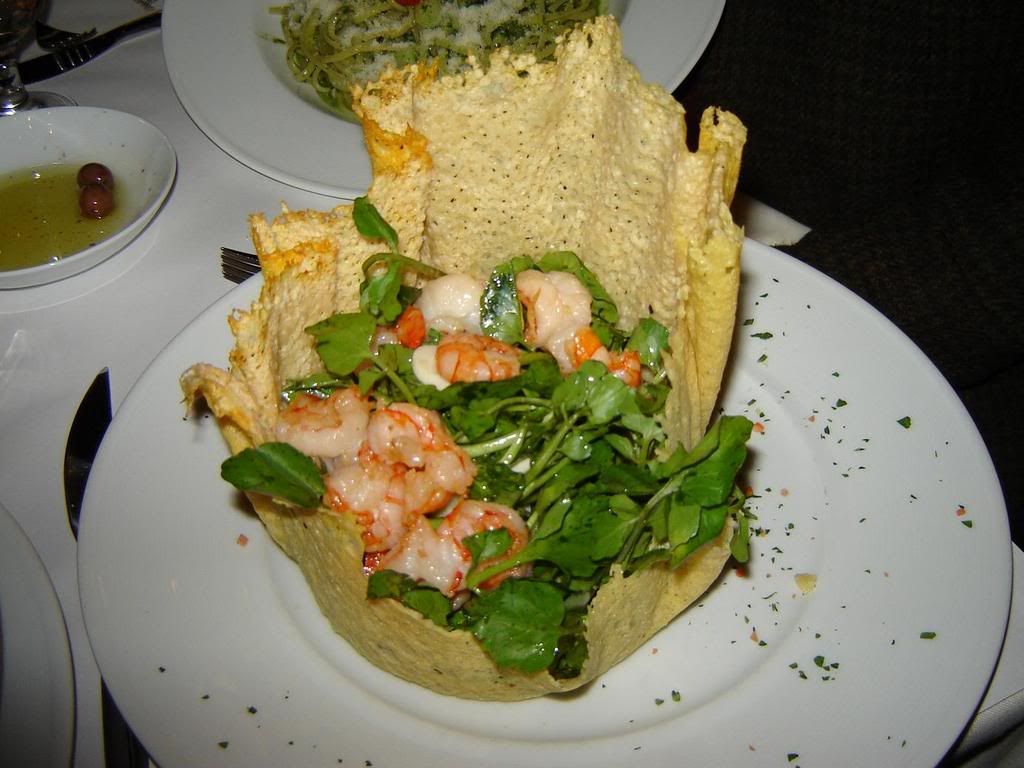 This salad was light and refreshing. The shrimps tasted fresh and cooked just right. The lemon dressing worked perfectly with the ingredients; just the right amount to not be overbearing. The parmesan crust added a nice touch and flavoring. The crust is too rich to eat by itself, but a bite of it followed by a bite of the salad made a great pair without leaving a heavy aftertaste.
Linguine Al Pesto Con Ricotta Dolce
Pasta with pesto sauce, topped with fresh sweet ricotta cheese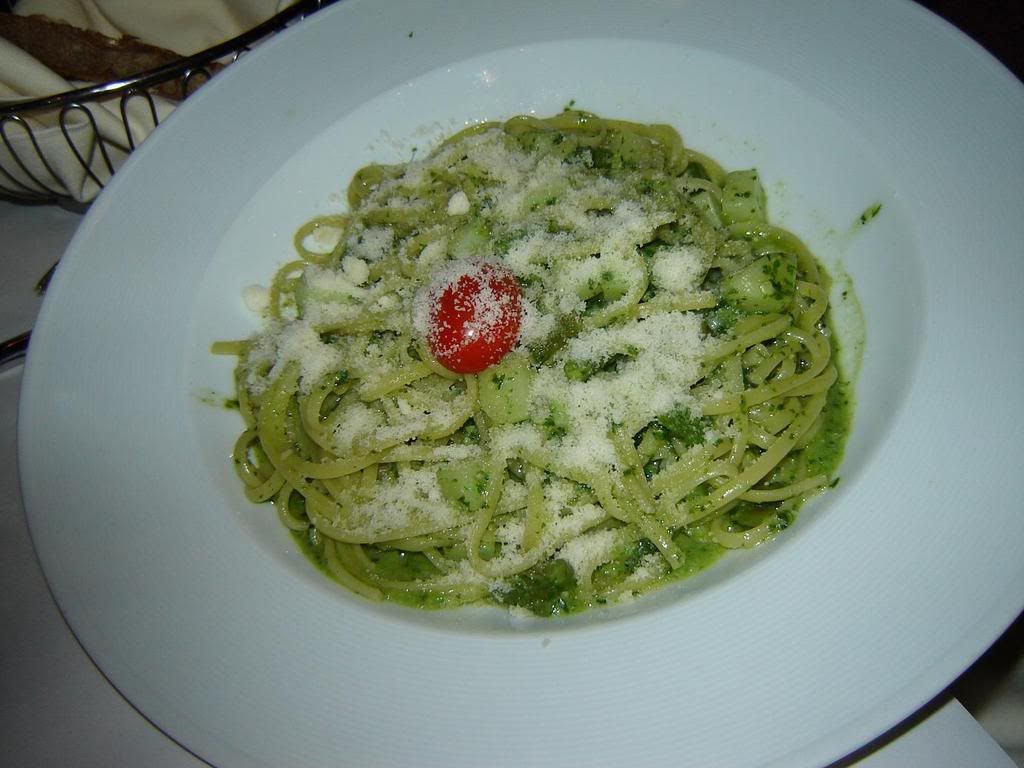 I was not the one having this dish so I cannot say, but it sure looks and smells good.
Tortino Di Cioccolate E Banana
Individual warm chocolate and banana cake served with a caramel sauce, sprinkled with puerto rican rum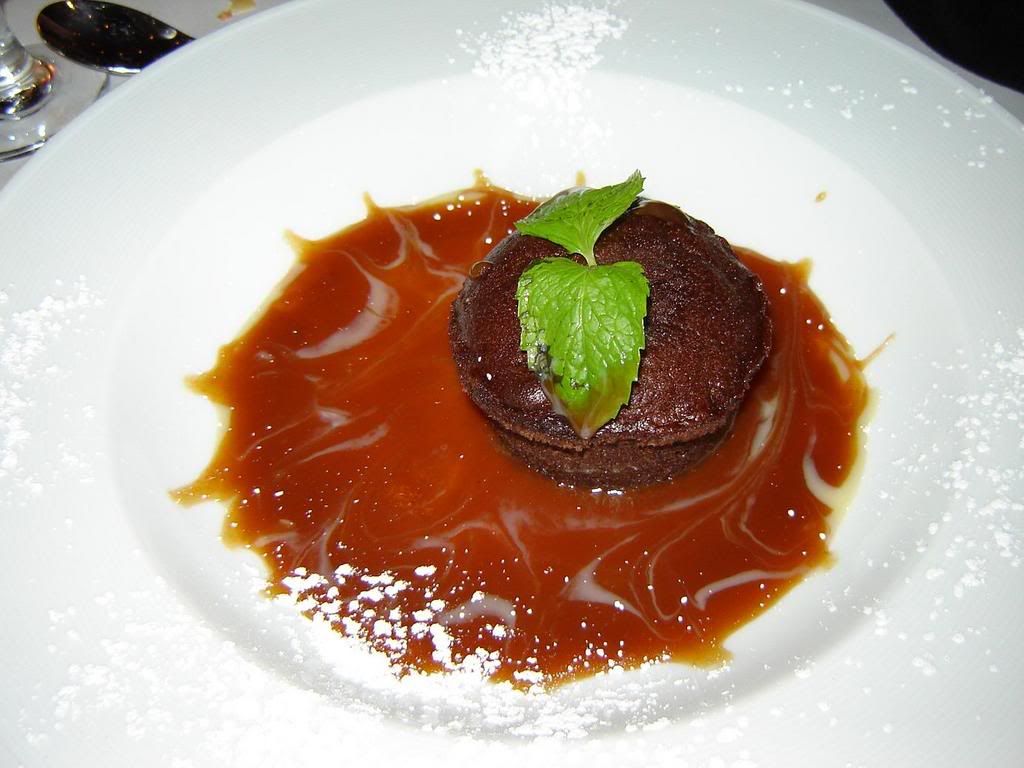 I really enjoyed this dessert. The chocolate cake was good but the outstanding part of it to me was the caramel sauce. I normally do not enjoy caramel but this one is smooth and rich, without being too rich and without the stickiness that I hate. At the end I was scooping the caramel sauce by itself into my mouth.
Azalea
224 W. 51st St.
New York, NY 10019
212-262-0105