I never thought it would ever happen, but when I went to Bouley it happened for the first time: I had too much dessert. (I don't know if that's a bad thing?)
There were seven of us, so I got to at least see a lot of the dishes and heard the "umm" and "ooh"s across the table.
The meal started with some beets, compliments of the chef.
Next were the appetizers. I ordered the seared foie gras, which was good, but nothing special. It didn't beat the tuna sashimi and foie gras dish from
Le Bernardin
the night before that was still on my mind.
The best appetizer was in fact the Organic Egg Steamed with Black Truffles. I highly recommend it to anyone (who doesn't completely hate eggs).
For the main dish, I ordered one of the entrees from the tasting menu: Squab with Foie Gras wrapped in cabbage leaves. There was definitely more foie gras than squab. The foie gras this time was better than the appetizer, and the squab was delicious, too bad there was only one. I should also mention that the mashed potatoes had black truffles in it! Yumm.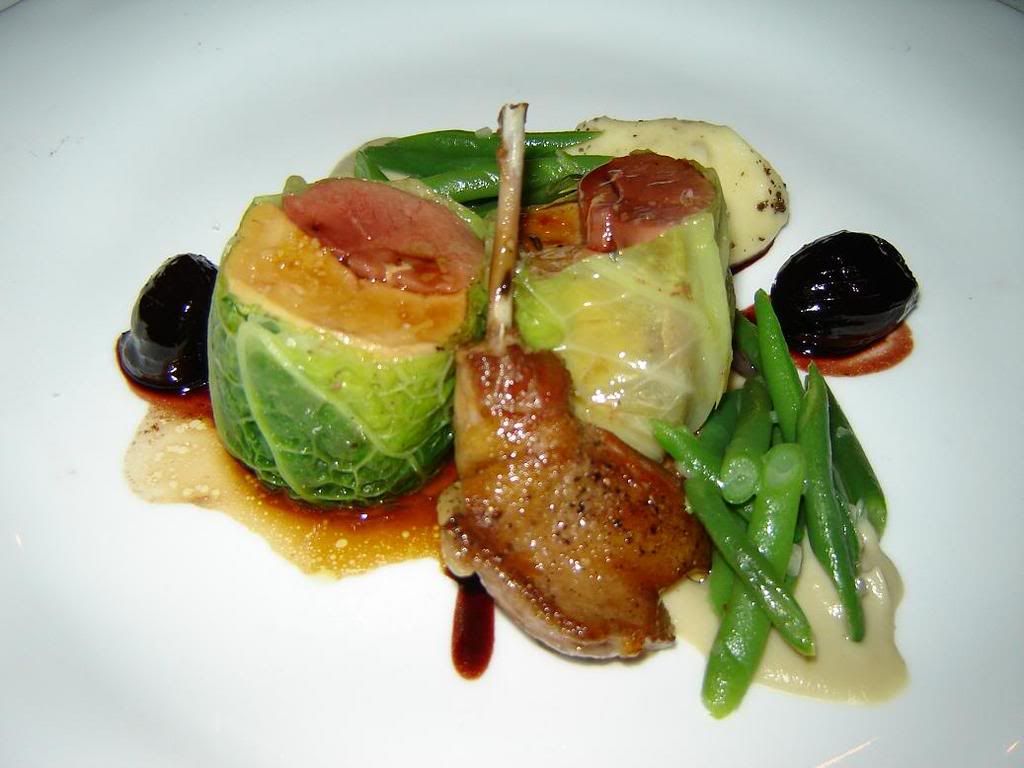 A few people ordered the rack of lamb, which I got to try. The lamb was excellent, not overcooked, very juicy and tasty.
So at this point, we weren't stuffed. Some even said they were still hungry, and I was still thinking of going to eat a bit of sushi later that night. So we ordered dessert, each one of us ordered one. After the order was placed, they brought us some fromage blanc sorbet with concord grape sauce. Absolutely amazing, refreshing.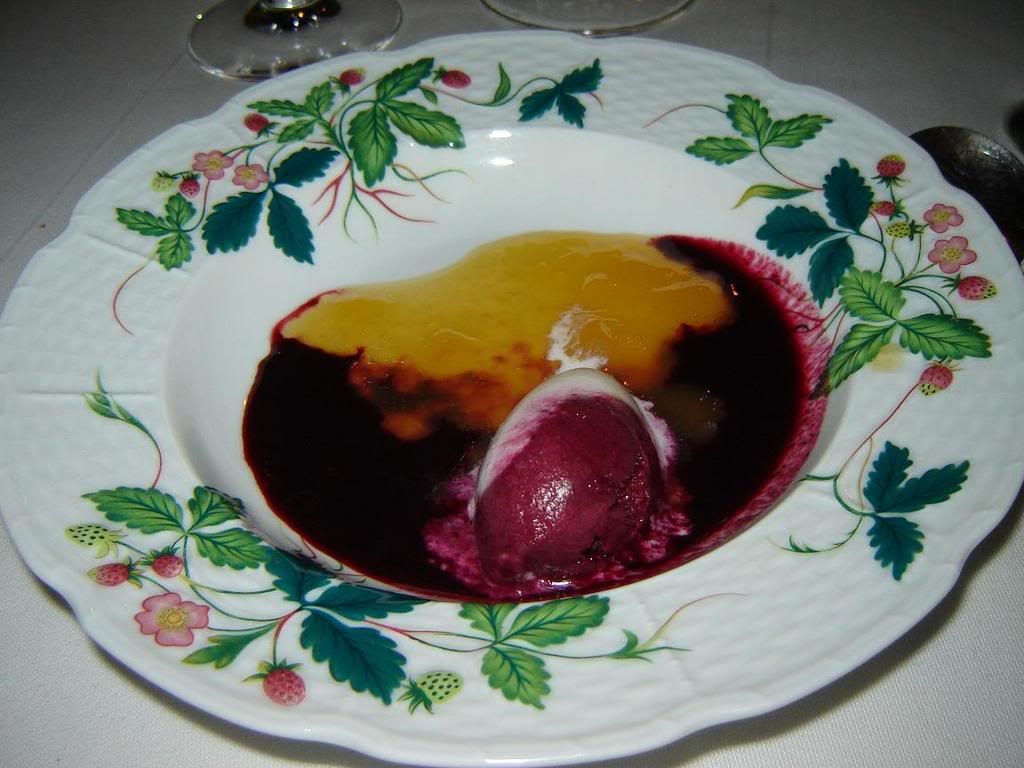 So now some are saying that this was enough for dessert for them. Too bad we already ordered. I ordered the Valrhona chocolate souffle, just because it was valrhona chocolate if nothing else. Very, very chocolatey, but the delicious ice cream will help cut the richness.
Someone else ordered the Chocolate Frivolous, which looks like it has (valrhona?) chocolate souffle in it also.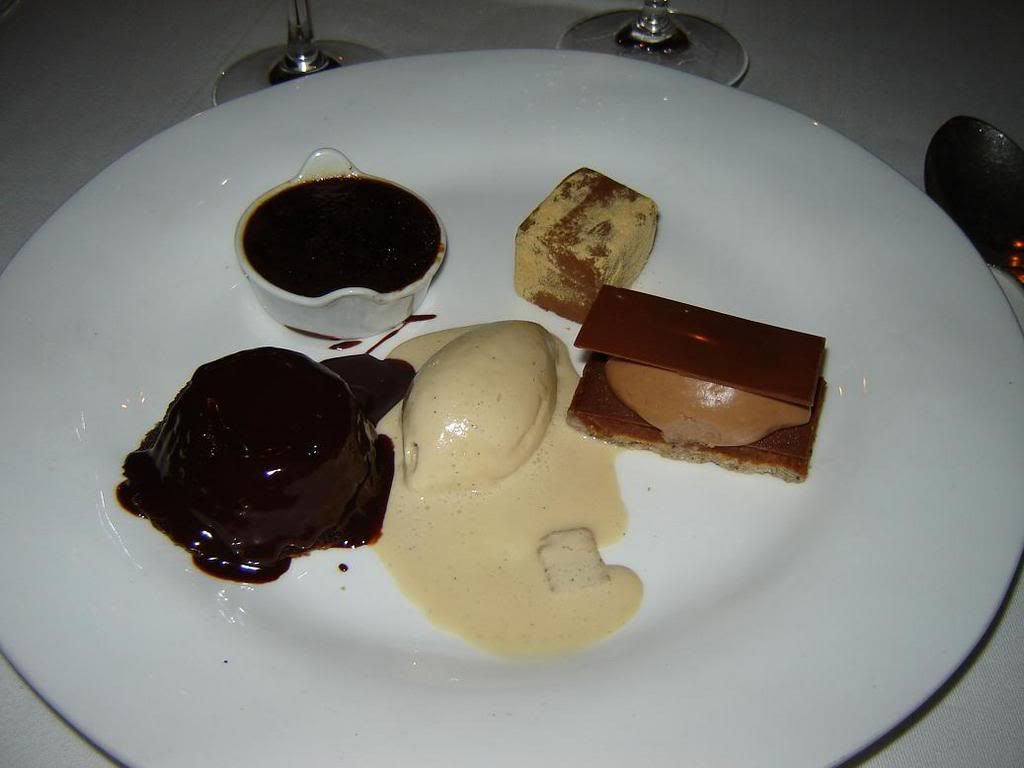 So everyone's full at this point. But oh, wait. Another free dessert from the chef! This time it's Flan with some pineapples. Again, amazing and very refreshing. I must say we all loved the free desserts more than the ones we paid for :) Even those who do not like flan really liked this dessert.
Completely stuffed. But wait, there are still petit fours >_<
I couldn't manage to eat them, I'm sure they were good but I cannot tell you, I'm sorry ...
And sushi later that night? Forget it ...
Bouley
120 West Broadway
New York, NY 10013
Telephone:(212) 964-2525
www.davidbouley.com