It's only luxuriously fitting and fortunate to have my first review in the travel blog to be of a three-star restaurant. I was lucky enough to visit Le Bernardin in New York and take a lot of good pictures.
You cannot order a la carte at Le Bernardin: either get one of the tasting menus ($135, or $190), or get the 4-course prix-fixe menu ($107). We opted for the 4-course menu since we have another dinner engagement later that night, and since there were two of us both ordering different things, we can manage to get a tasting of a lot of dishes.
The only way to evaluate a three-star restaurant, really, is to see whether everything about it deserves three-star. The service, I must say, was impeccable. The decor was very nice without any gaudiness, and it has a quiet and calm atmosphere. You can't call it 'cozy,' it has a more professional feel but I like the quietness - such an escape from the bustling city.
The night started with a complimentary octopus salad.
For our first appetizers, we ordered: 1) the calamari
and 2) the tuna sashimi and foie gras on a slice of baguette. This was an amazing dish, the sashimi was delectable, and raw fish+foie gras? What a great idea! :D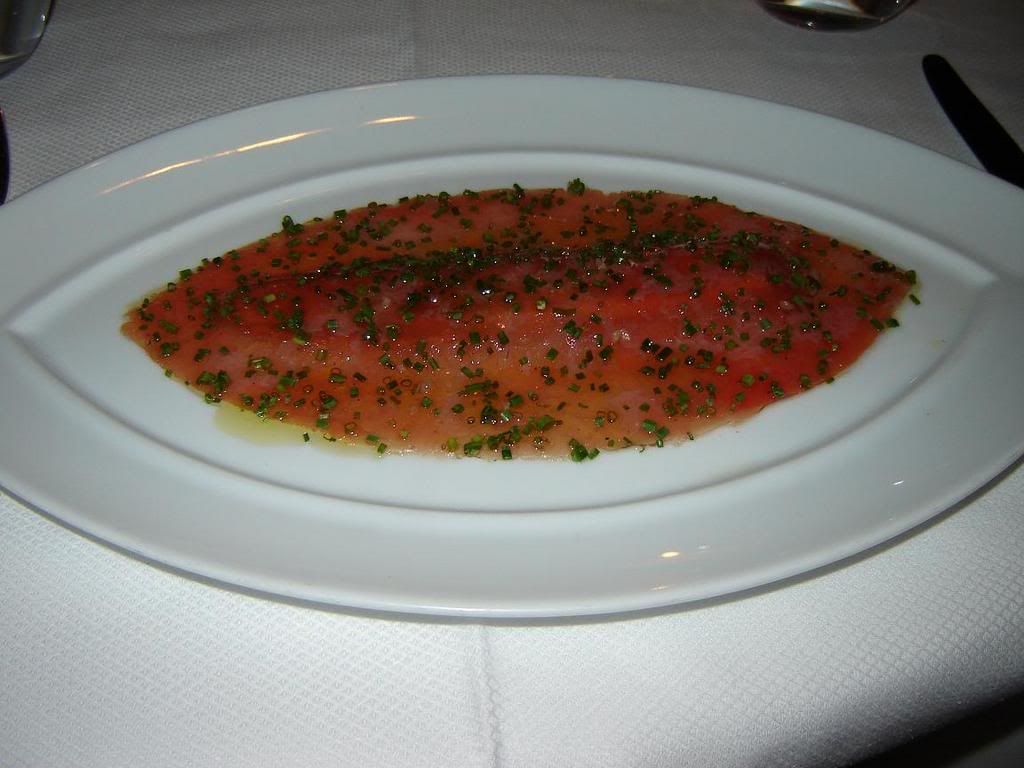 Second appetizers: 1) lobster with sweet corn sauce. The sweet corn sauce was a very pleasant surprise. I've never had sweet corn sauce and had no expectation, but it really worked.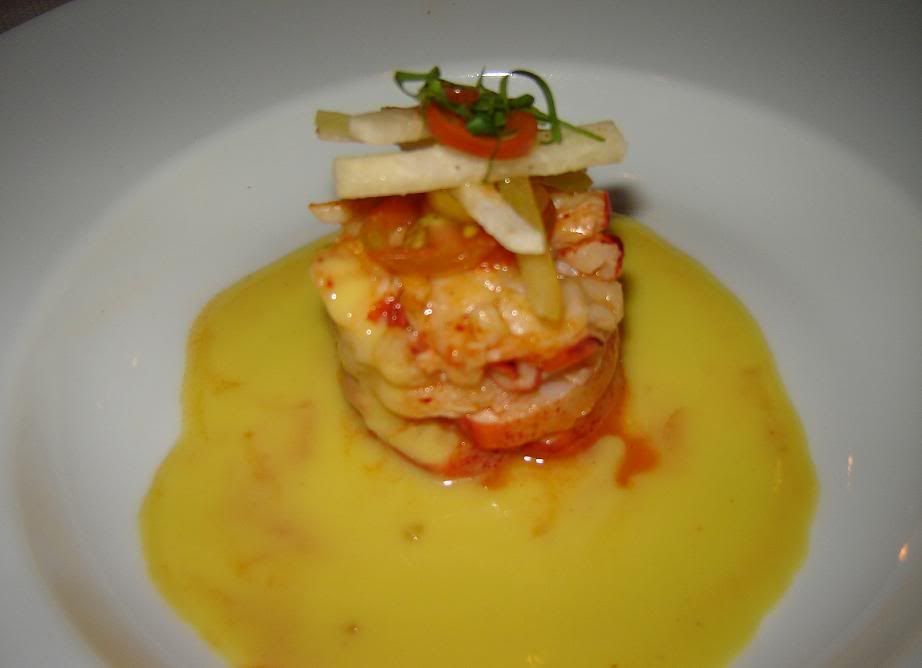 and 2) Crab cakes with cauliflower and dijon mustard. (It wasn't exactly a crab "cake", more like lumps of crab ... even better :p ). Again, another pleasant surprising combination. The cauliflowers? An awesome touch! The combination was amazing. I never knew I liked cauliflowers ...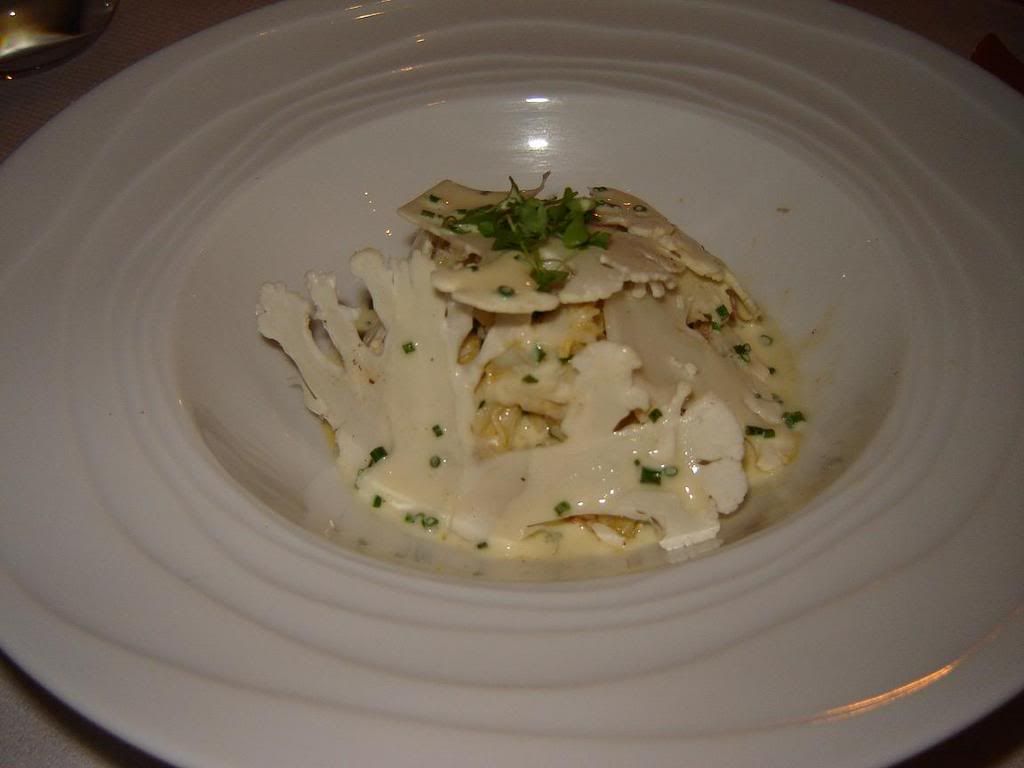 For the main dishes we ordered : 1) Lobster with tamarind sauce. I'm undecided about this dish. The lobster was definitely fresh and prepared well. The tamarind sauce, though, kind of worked but not completely? I feel like the lobster would have been better served with something else.
2) Striped Bass with langoustine. I actually really liked this dish. Reading the menu I probably would not order it, but I'm glad my friend did! The broth/sauce was delicious and the fish melts in your mouth and juicy .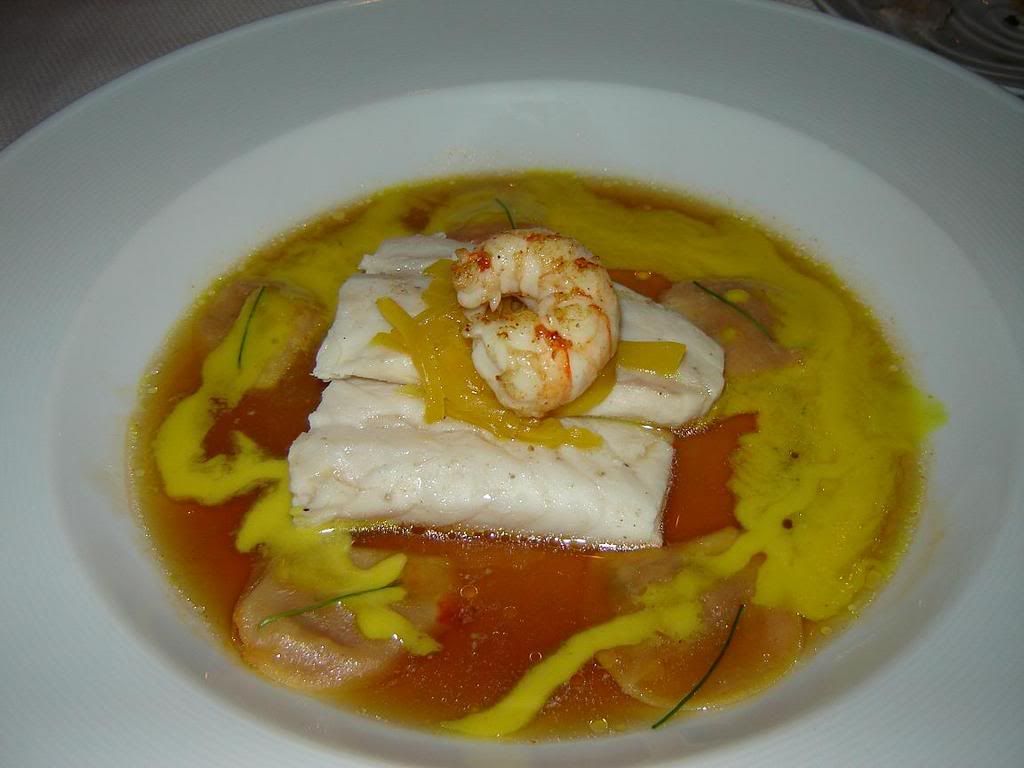 Dessert: Passionfruit. The sorbet was really good, but I thought the vanilla-yogurt mousse was alright. The other dessert we got (not pictured) was the malted rum milk chocolate ice cream, which was actually very2 good! Definitely the better of the two dessert!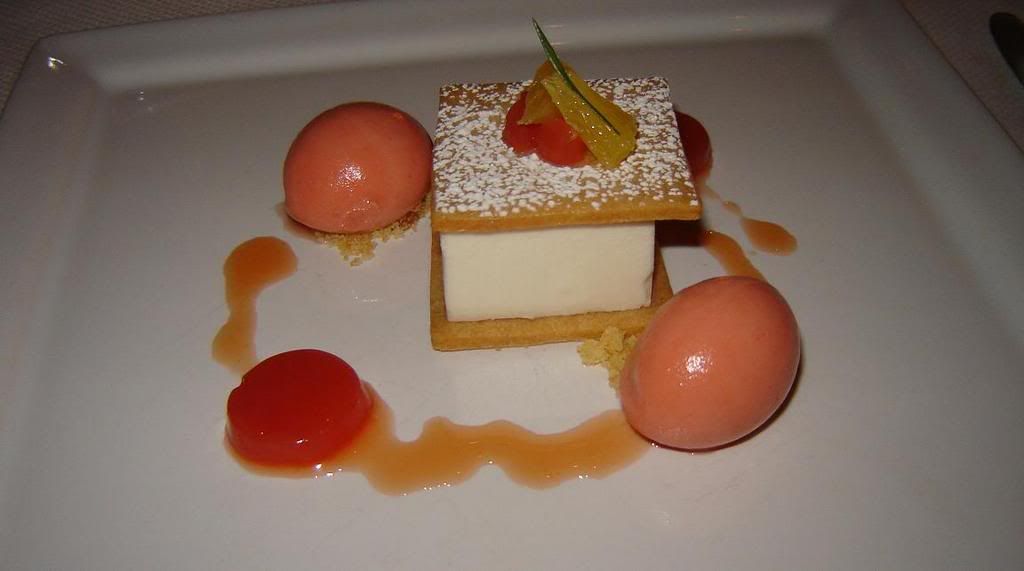 Petit Fours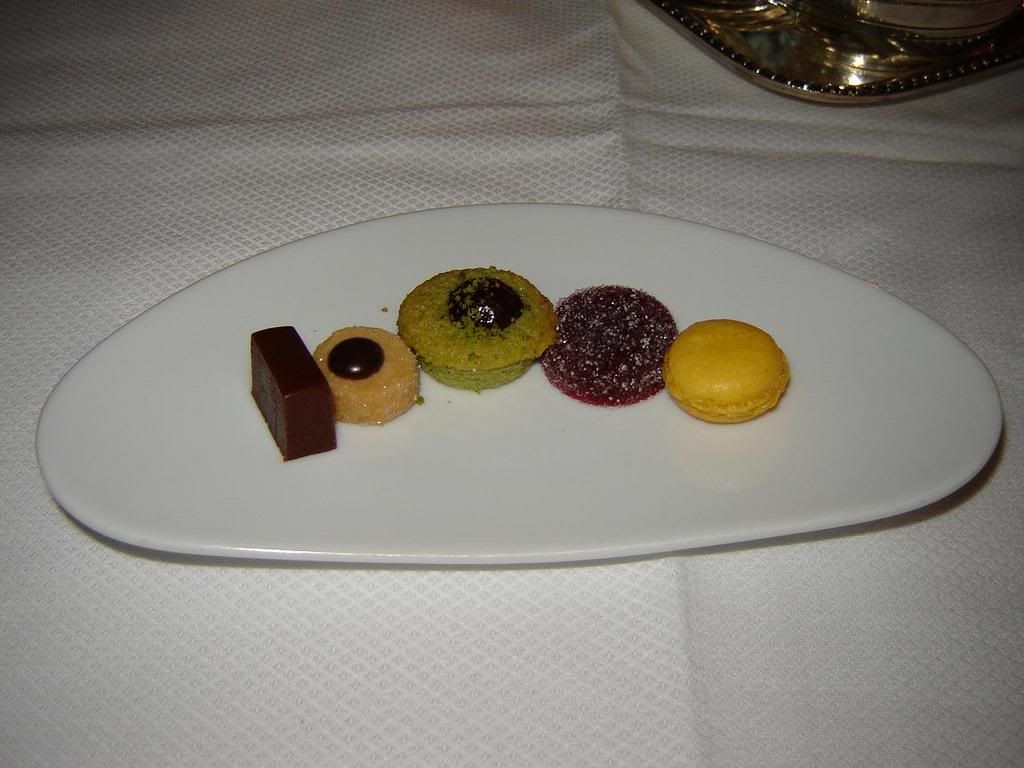 Le Bernardin
155 West 51st Street
The Equitable Building
Between 6th and 7th Avenue
New York, New York 10019
Telephone: (212) 554-1515