When I was in Dallas last time, we decided to stop by this place called "Chocolate Secrets" as we were passing it by on the way home after dinner. The place looked cute and interesting and we were in need of dessert.
Upon entering you see that the place is actually pretty big, with cafe-type seating on your left, chocolate case in the center, and a wine cellar to your right. The nooks and corners are filled with cases displaying jewelries and other things.
The loose chocolate pieces on display were:1) some local chocolates (made in Dallas) mainly American style truffles, nuts clusters, etc 2) some Fauchon chocolates, and 3) Michel Cluizel chocolates and truffles.
They also had some super cute cakes and cupcakes, and they also serve crepes, which we didn't try this time.
We opted for a cup of hot chocolate, fresh fruit fondue, and a few chocolate pieces. I also bought the 99% Noir Infini Chocolate by Michel Cluizel as a christmas present :)
The fresh fruit fondue was a plate of fresh strawberries, and the melted chocolate was very good! They were using high quality chocolate (probably the local Dallas one?).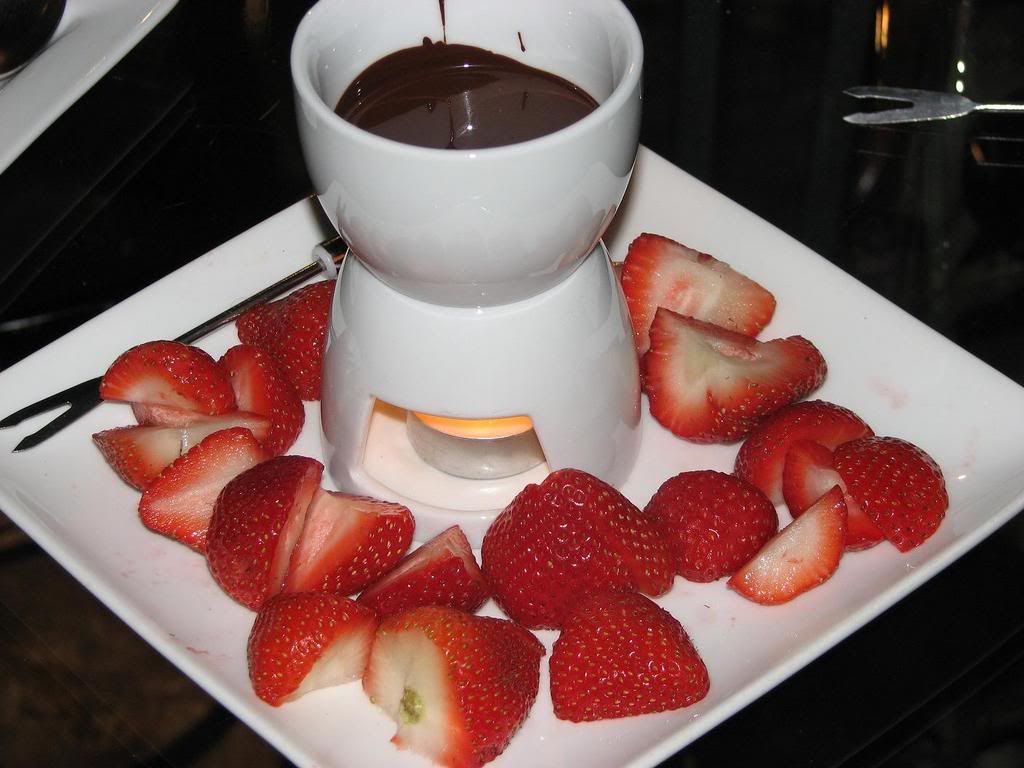 Same with the cup of European style hot Chocolate, which was made with real milk. Very good indeed, it was chocolatey enough for my taste (can't beat Angelina's, but who can?).
The local dallas made chocolates were actually very good. I especially enjoyed the walnut clusters. We got a dark chocolate Fauchon piece, and a dark chocolate Michel Cluizel. I think we both preferred the Michel Cluizel one ...
This place was such an awesome find! I really loved it and would definitely come back, for dessert, to buy chocolates, or have a nice sit-down conversation with a cup of hot cocoa. Makes me want to open my own in LA ...
Chocolate Secrets
3926 Oak Lawn Ave
Dallas, TX 75219
(214) 252-9801