I've been hearing a lot of hype about the new kid in town, Fearing's at the Ritz Carlton, so I decided to give it a try one night. I came with high expectation due to all the good things I've heard about it.
Our server was very courteous, knowledgeable and had recommendations for us, which was good. Throughout the night I noticed the service there (at least from our server) was impeccable. Although I did hear someone else dropping some silverware at the other end of the restaurant, so maybe the other servers are not as good ...
The amuse bouche was very interesting- something I've never had before. Langoustine with Quinoa -- with what? This was the first time I've heard of Quinoa, which apparently is a crop grown in Peru, Bolivia, and Ecuador.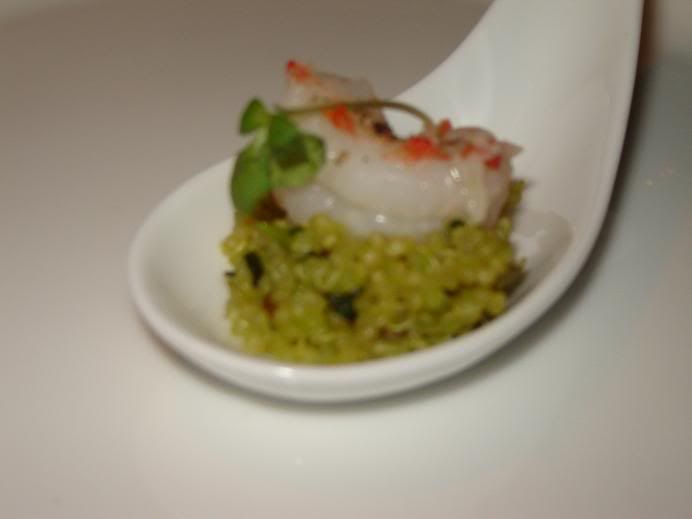 My appetizer was a thoroughly amazing dish. Foie gras with caramelized pear on the left. It happens to be one of the best foie gras dishes I've had. The caramelized pear adds an outstanding touch and really brought the dish to a whole different level. The scallop was very well prepared, fresh plump and juicy, and the papaya salad adds a unique flavor.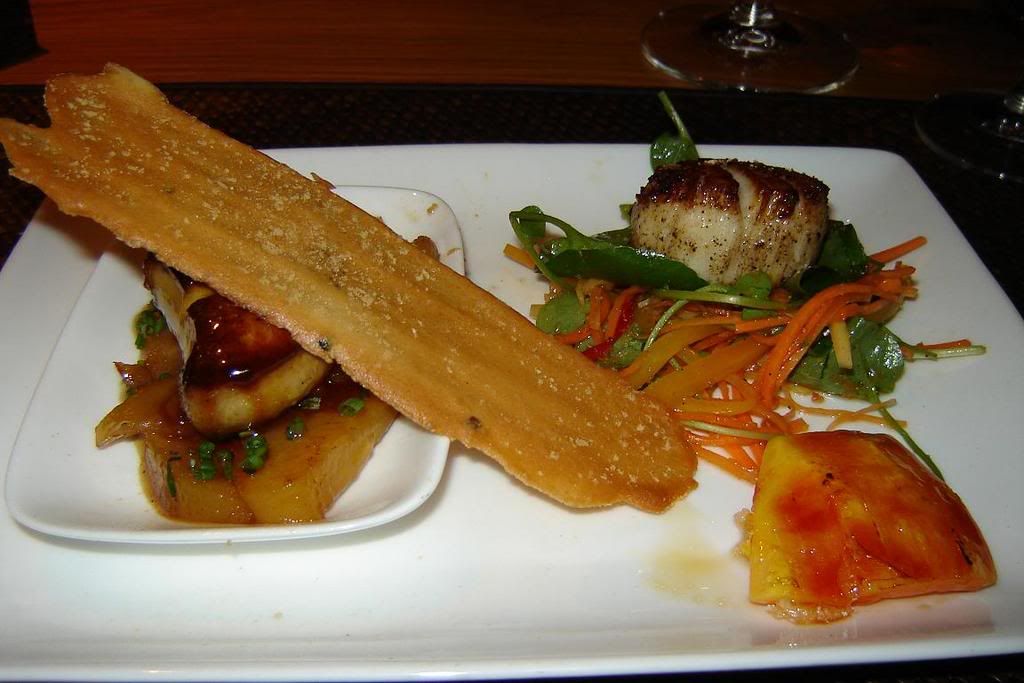 The other appetizer we got was the Tsukiji market yellowtail, which was good and was definitely good fish but we thought the preparation was nothing special. And the portion is small for the price. The foie gras was a much better deal.
For the main course I ordered the prime rib: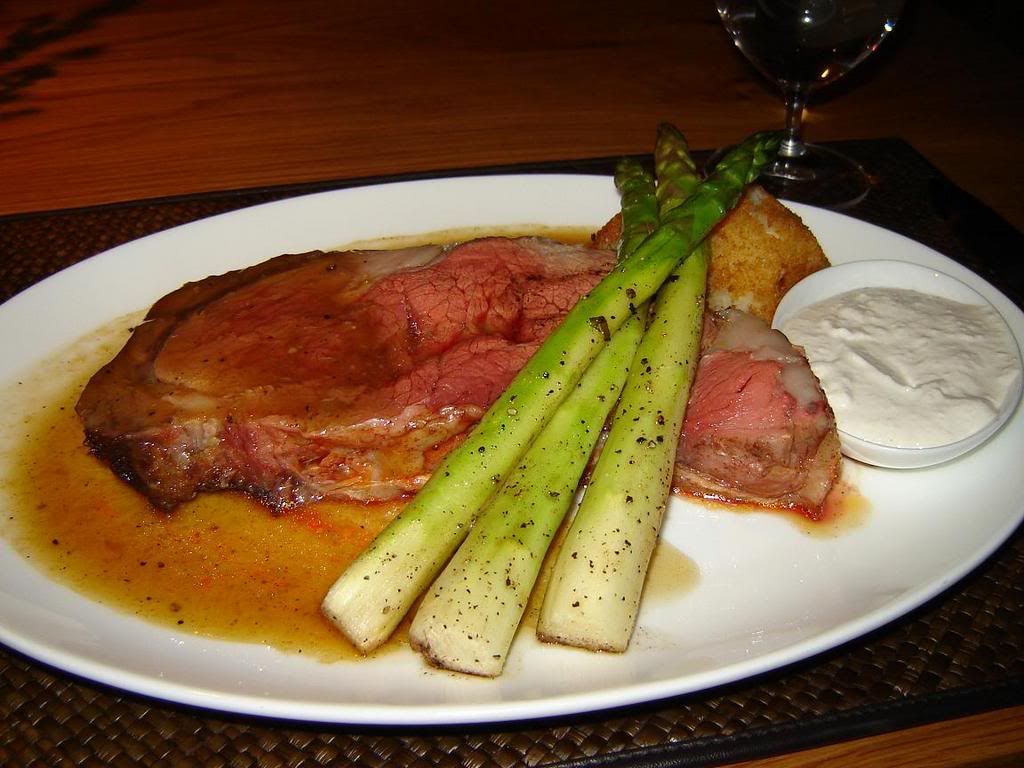 The piece of meat itself was very high quality. Better than Lawry's I must say. I had asked for medium rare, and while this was just fine for me, it was a little on the cold side and my companion called our server. We stated that the meat was too rare and cold and it should normally be served on a warm plate to keep the meat warm while we're eating. Our server took it back and heated it up, and gave it back to us warm.
Oh, I should mention, the croquette was outstanding!
The other main entree was the steak and chicken-fried-lobster.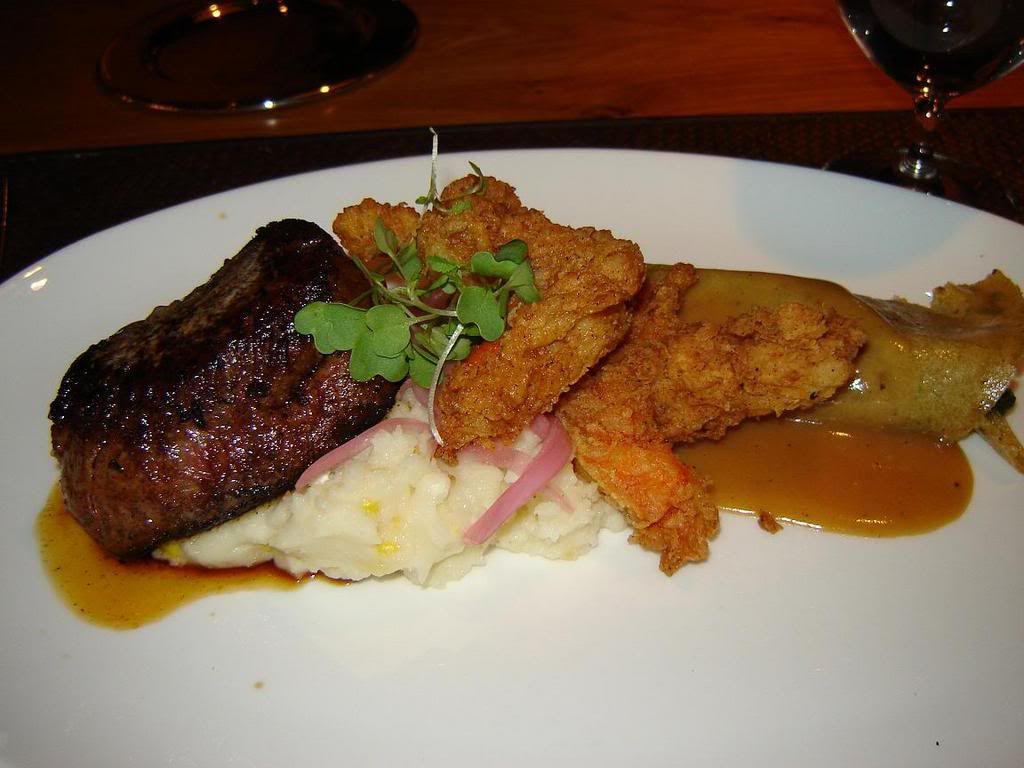 So at the end, they let us order two desserts on the house, as an apology for the cold prime rib, which was nice of them. I will not hesitate to say that the service we received was excellent.
The pecan pie was good. Also had the pear cinnamon cake, which tasted good but was a bit dry.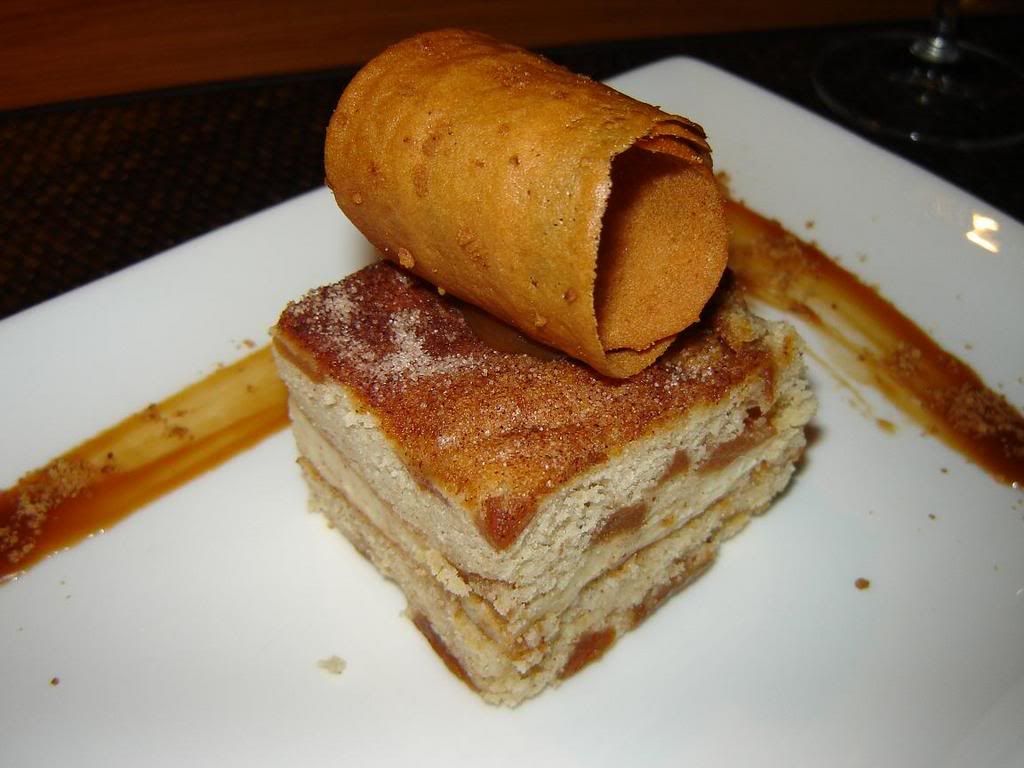 Fearing's
Ritz-Carlton, Dallas
2121 McKinney Avenue, Dallas, Texas 75201
Phone: 214-922-4848