To get to Machu Picchu, you have to fly to Cuzco and then take a train to Aguas Calientes, so we stayed a night at Cuzco and took a city tour. Before I left I went on Chowhound to find recs on where to eat in Cuzco and decided to try out Pachapapa in Plaza San Blas, and chowhound rarely steers you wrong :)
We started with some ceviche.
The ceviche was pretty good, the onion flavor was a bit strong, though. In my mind I can sitll taste the one from La Mar in Lima, which just blows this one away ... But still, not bad.
We also got some alpaca anticucho, since I've been curious about alpaca meat.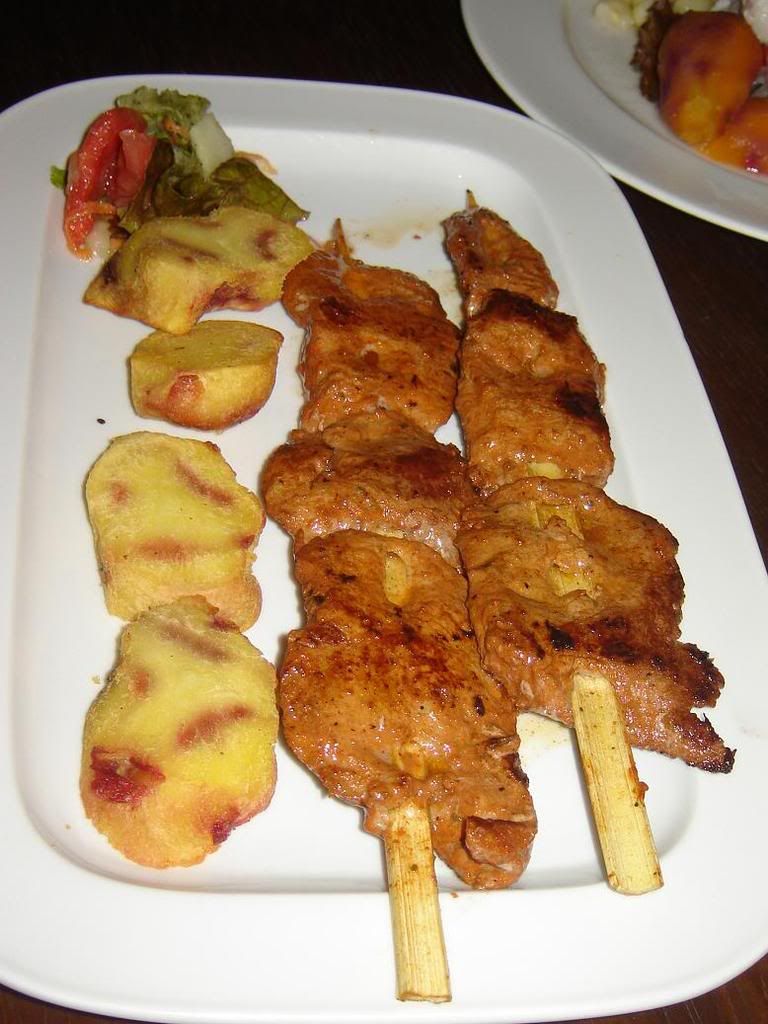 This was probably my favorite dish during ALL OF MY TRIP!! This particular alpaca meat was otherworldly! Very tender, and marinated just right. Too bad we were sharing these 2 skewers with 6 people ... I could've eaten 6 of them on my own. And now that I'm writing this I'm having a ba~d craving *drool*
For our entree, half of the table got the ever-favorite, lomo saltado.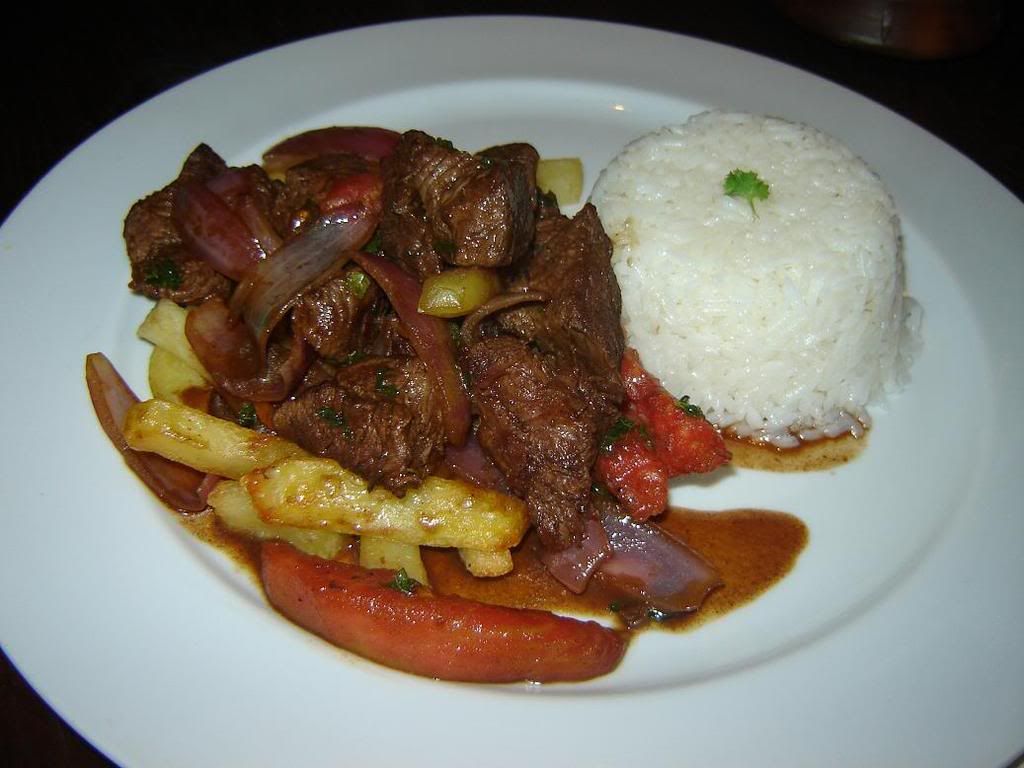 I got to try a bite, and it was delicious. Again, the meat was tender, and the sauce is just right- not too salty.
Some other people got the other 'lomo' dish, some type of stew.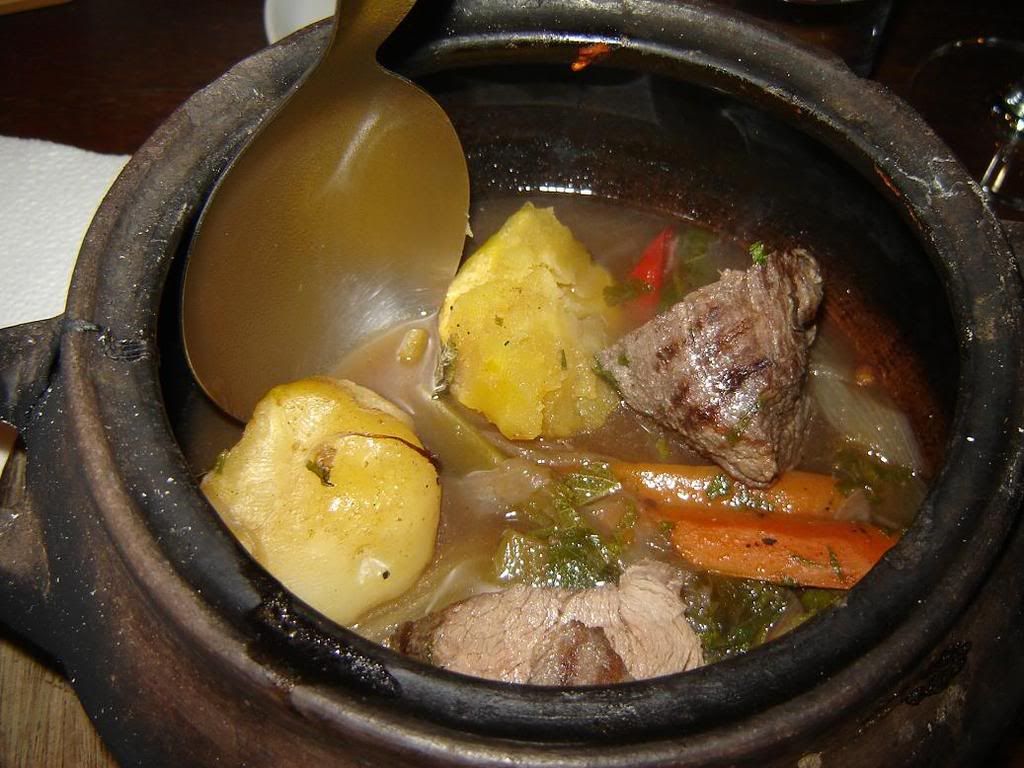 It was a pretty good stew, but the meat is not as tender, or flavorful, as the lomo saltado.
I myself, had to go for the other 'alpaca' dish. It was also some sort of stew.
Unfortunately though there was not much alpaca meat in it. It was actually "alpaca jerky" so they were little slivers of meat. While it was still good, you can't really taste the meat with such small pieces. The stew itself, however, was delicious. It was a very familiar flavor that I can't quite put my finger on.
Oh, and the plaintains were amazing and sweet.
We ordered the flan for dessert. I don't remember what it was called - I believe flans are called "leche asada" in Peru?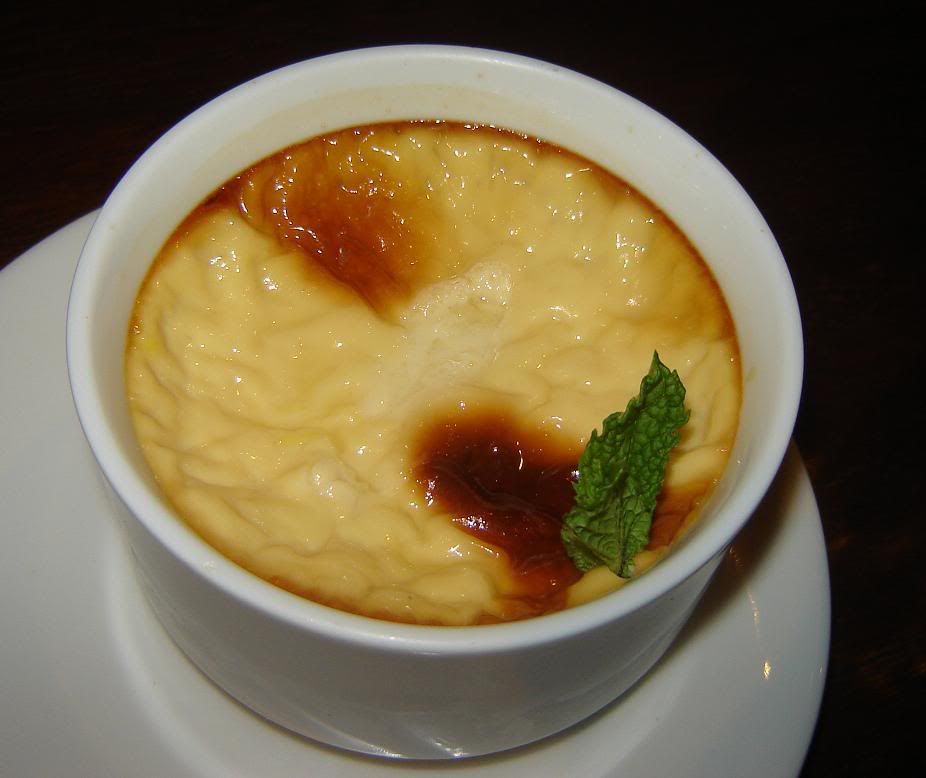 A delicious flan that seems to be in accordance with the other flans I've had in Peru - an extremely rich and milky one compared to the ones I'm used to in the US.
I desperately want to go back to Pachapa, if only for that alpaca anticucho, but all in all everything we had was very good and enjoyable, and I would definitely recommend this place to anyone who's passing through Cuzco!
Pachapapa
Plazoleta San Blas 120
Cusco, Peru