It was our first night in Ayacucho, Peru and we all were trying to figure out where to eat. The people who've been there before seem to be avidly recommending Antonino, a pizza place by the Plaza.
Pizza? In Peru? I wasn't sure about this idea, but when you're in a group you do as the group does, so pizza it is. As it turned out, I was in for a pleasant surprise.
When we got there they weren't even open. They opened the gate halfway for us and we bent down and crawled inside. At first it seemed like going into a secret place - maybe a mafia hiding place, but it turned out they were just not open yet. Because of this it also took them a while to serve us and we were starving by the time the food was served - which may make this review completely biased :)
We ordered the Antonino special pizza which has ham, chorizo sausage, mushrooms etc.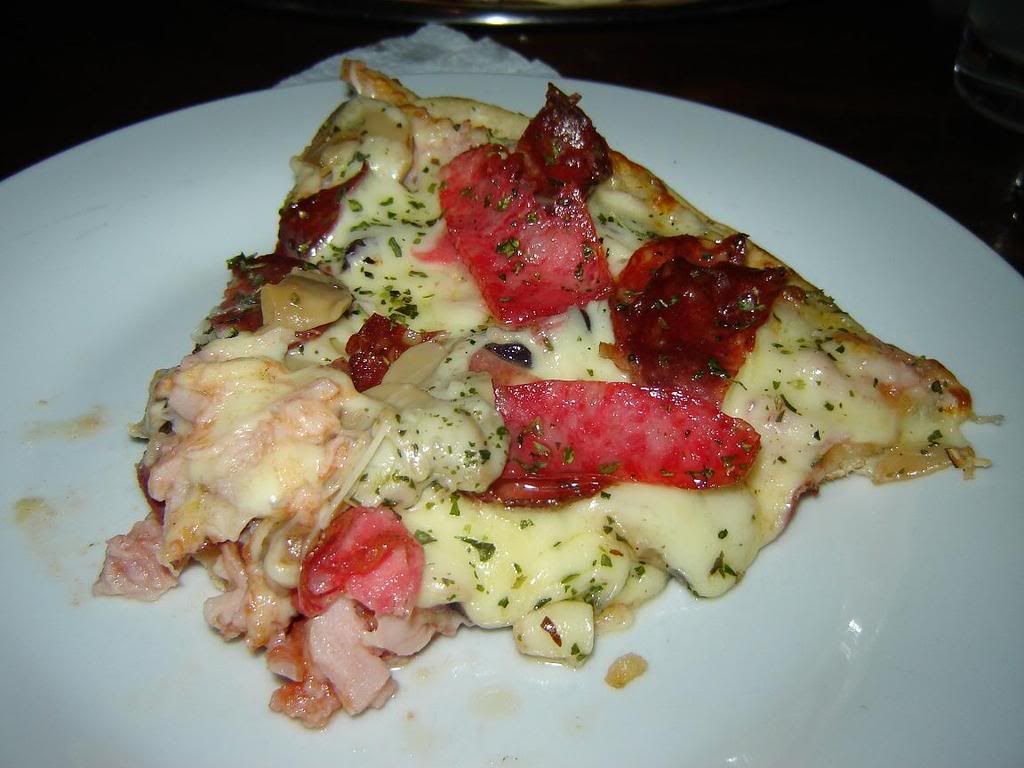 The cheese was still melty and stretchy. It could barely hold up the slice of pizza but on the other hand I love this type of cheese on my pizza! It makes it very "cheesy" if you know what I mean ...
The chorizo also goes with the pizza really well. All in all I really, really liked it.
We also ordered the hawaiian pizza, which has ham, pineapples, AND peach. I'm not really sure how the peaches tie into the hawaiian theme but hey, whatever. I love peach.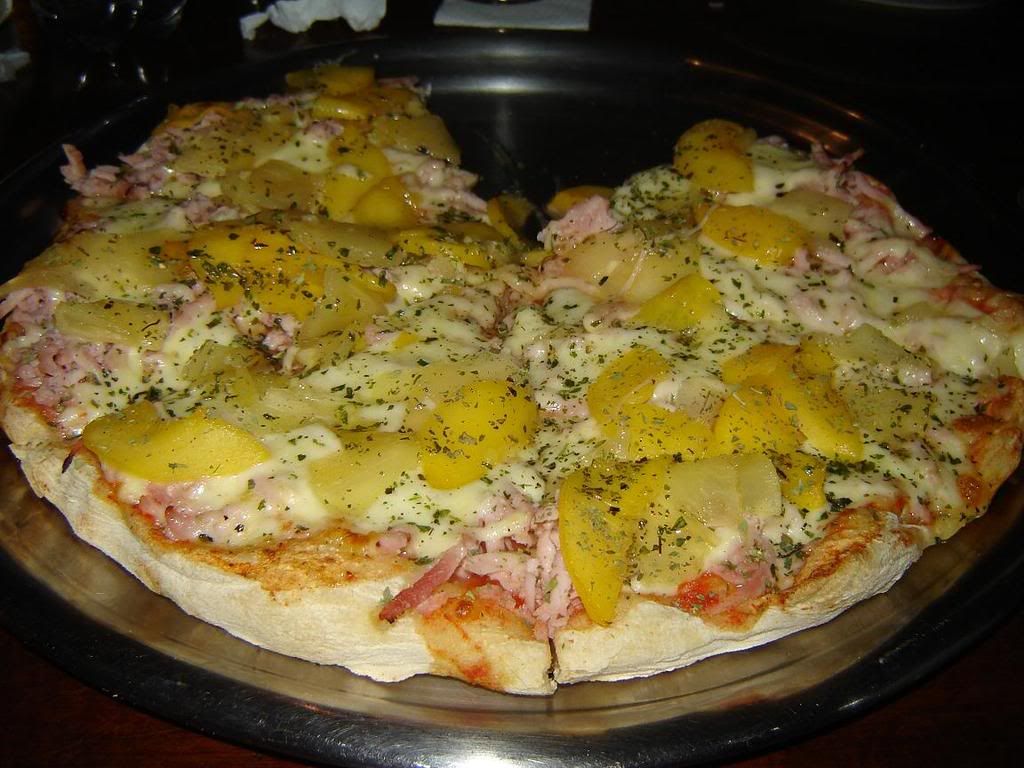 This dinner was apparently the beginning of a series of pizza meals in Peru since it seems like everyone serves pizza ... especially in Aguas Calientes (the town by Machu Picchu). None of the other ones can beat Antonino but I have definitely changed my view of eating pizza in Peru!
Antonino
Jr. Cuzco Nº 144
Ayacucho, Peru
Telf.: (0051) (066) 31-57-38