What is "chifa"? Chifa is the typical Chinese cuisine found in Peru, and uses Peruvian ingredients.
We went to a place in Ayacucho called Chifa Samsi - a place that actually seems to be run by Peruvians.
Some of the dishes seem pretty standard. We had some fried rice, which in Peru is called "Chaufa"
It tastes like regular fried rice, except of course the rice used is different and it's also cooked firmer/dryer than the Chinese style. Over this trip I've grown to like the Peruvian rice ...
Someone recommended the 'wonton soup', which turned out to be waay more than your regular wonton soup.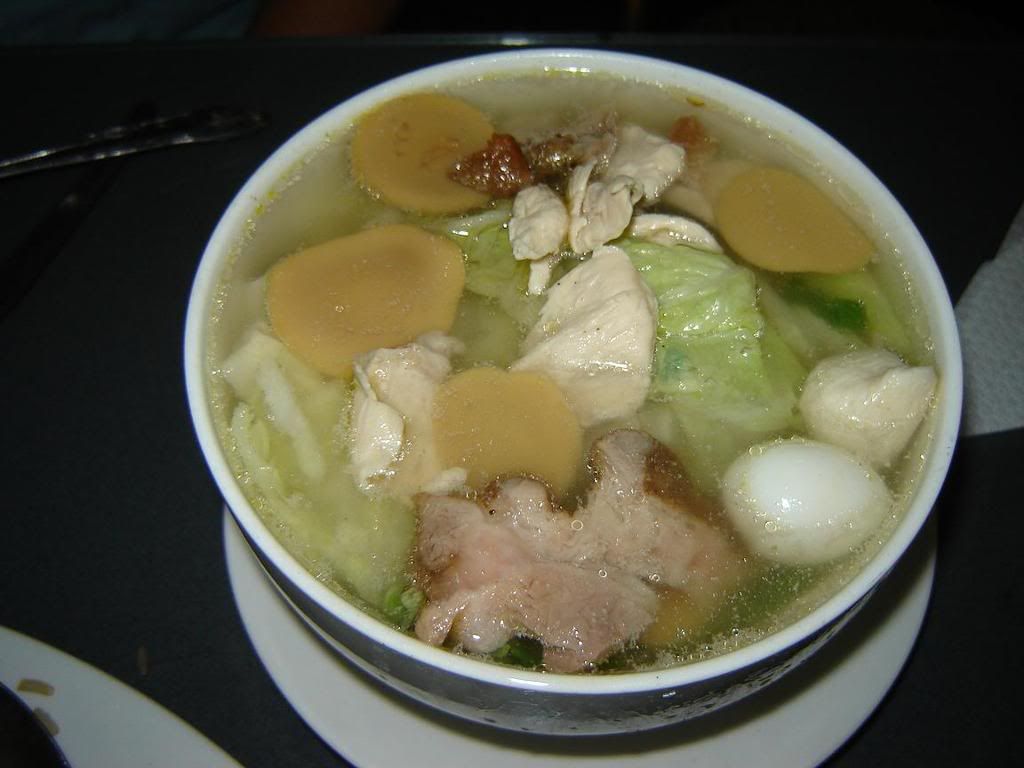 Aside from the huge portion, this wonton soup contained some duck, chicken, vegetables, etc, and was THE best wonton soup ever!
Apparently they really like fried wontons, since they garnish every dish with them ... and drizzle them with some sort of sweet and sour sauce.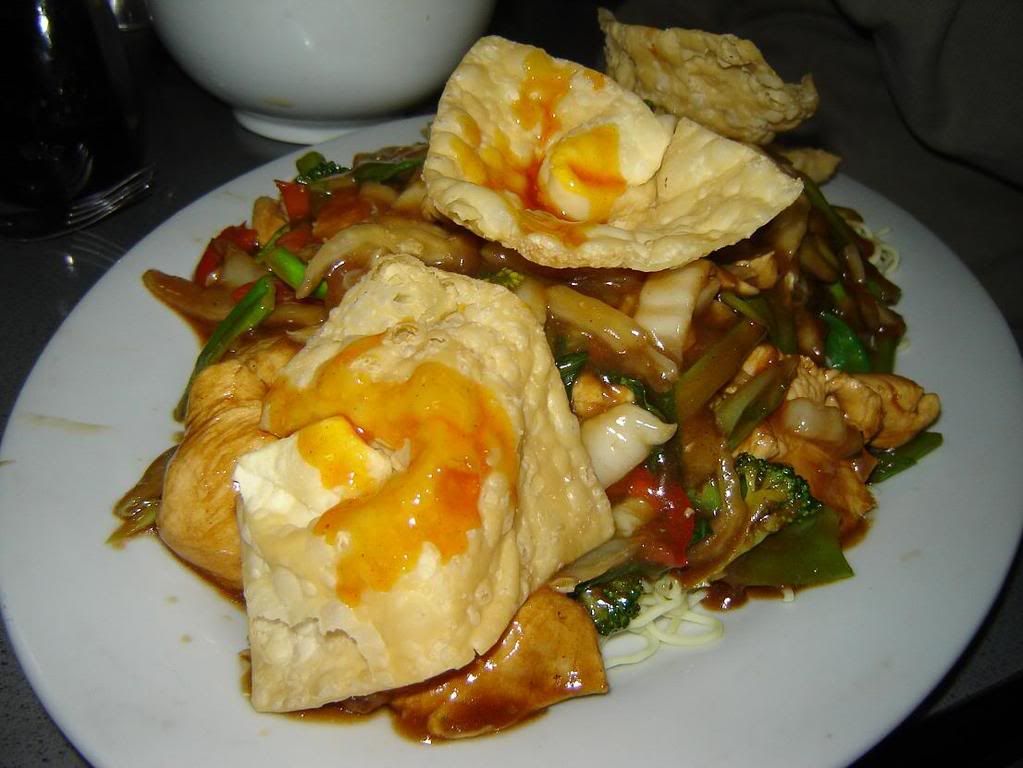 None of their dishes was particular spicy, even their curry dish. Most of the sauces was also on the sweeter side.
Overall it's a pretty good rendition of Chinese and we all enjoyed our meal. I'd go back for the wonton soup ... :)
Chifa Samsi
JR. 9 de diciembre 212
Ayacucho, Peru