This past Christmas, I found myself back in the South again (some people don't know, but I spent my high school days in Spartanburg, SC :P and we would drive to Atlanta/Charlotte occasionally to eat ...).
So I flew into ATL (since it was much much cheaper), and we decided to eat at a Malaysian restaurant called Penang. To get a nostalgic taste close to home, so to speak. The restaurant is in a strip mall that looks rather run down on Buford highway.
I started with 'po pia', a type of steamed spring roll, filled with jicama, topped with some mildly spicy sauce.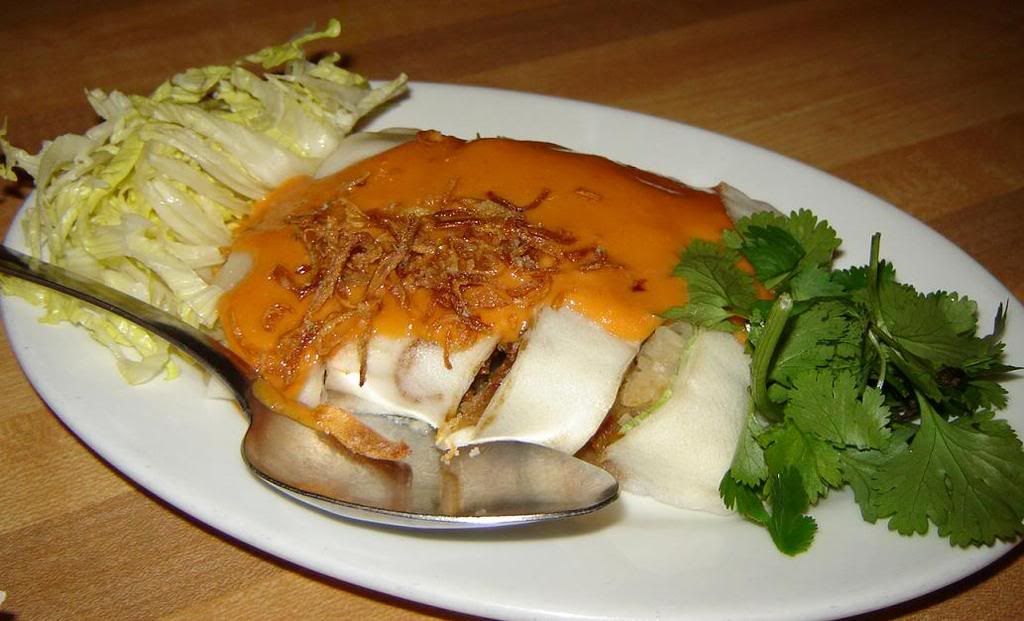 We ordered the laksa, which is a typical singaporean dish. Except that it wasn't called Laksa in Malaysian apparently. The "laksa" dish on their menu is something else entirely but I just asked them for the Singaporean mee laksa and this is what they brought me, their "Curry Mee":
Not even close to what you find in Singapore, but it caresses that craving nonetheless :)
and then, this ... I had to order. The Indonesians should know what this is, Nasi Lemak ;)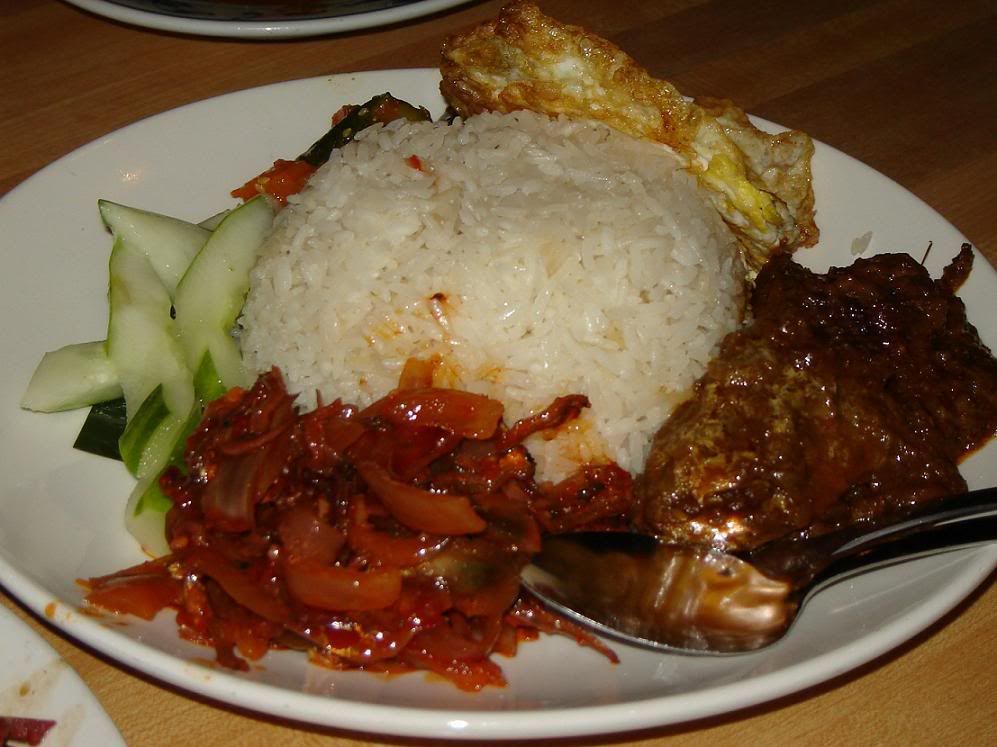 Coconut rice flavored with cloves & screwpine leaves. Served with chili anchovy, curry chicken and fried egg.
Suddenly I'm super home sick ... :(
Penang
4897 Buford Hwy # 113
Chamblee, GA 30341
(770) 220-0308
www.penangatlanta.com