First thing's first: If you LOVE Tequila, go here. Like the name suggests, La Destileria/The Distillery boasts hundreds of variety of tequila. And instead of wine pairing, wine tasting menu or wine/sake flights, they have tequila, tequila, tequila.
Unfortunately for you, I'm not much of a tequila person and opted for a frozen mango margarita :>
And second thing: The food was good, but like everything else in Cancun's Hotel Zone, EXPENSIVO! (at least for the me who's used to cheapie yummy mexican food in Los Angeles)
First shown is the 'destileria soup':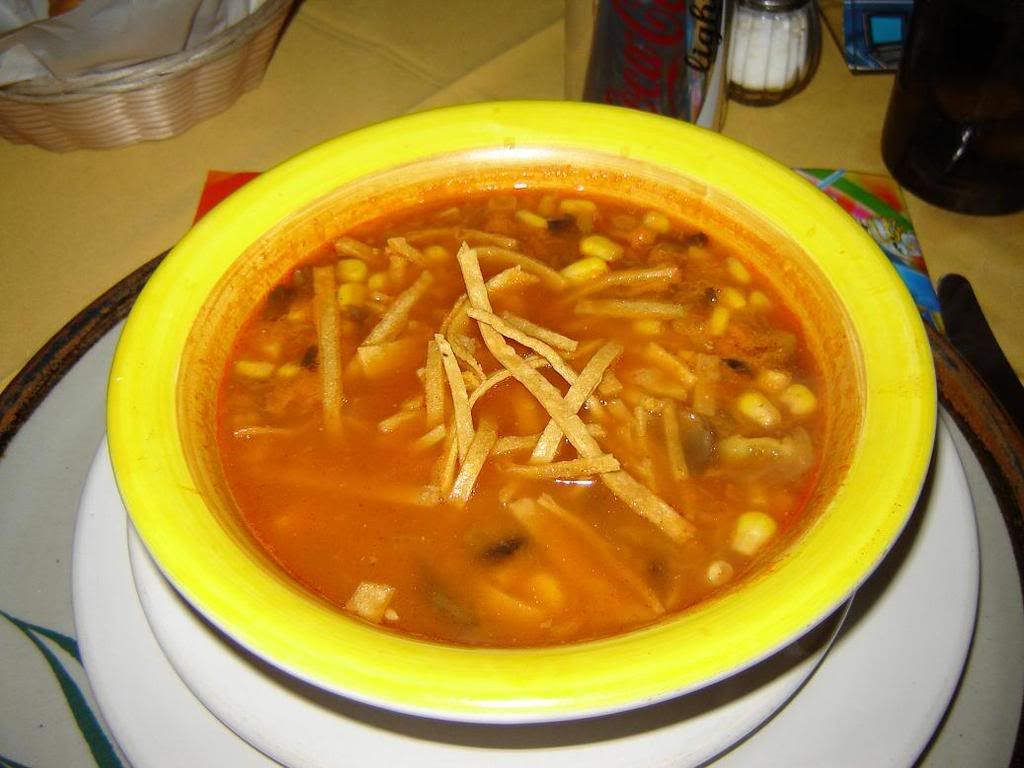 Good. But the tortilla soup was better IMHO, so let's move on! :D
When the tortilla soup first came it seemed plain. Barely anything inside. But then the waiter came bearing a tray of goodies. Cheese, avocado, sour cream, and pork rinds to pile up in the soup as requested. So pile up! said I. Pile those pork rinds over here ...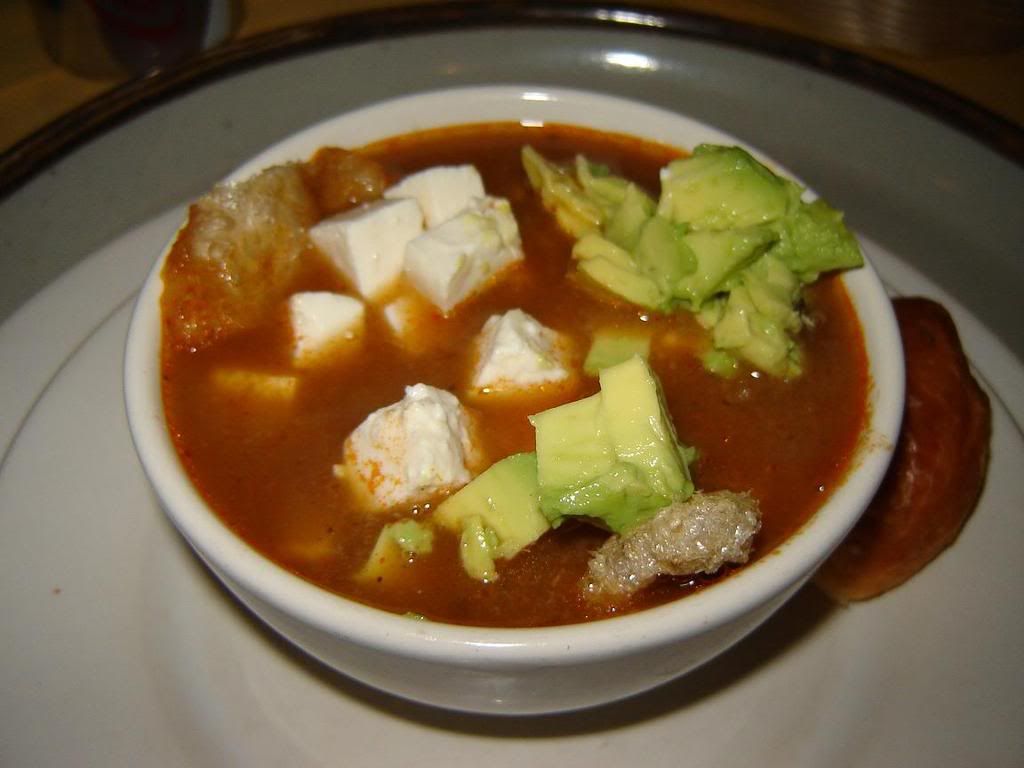 For the entree, I ordered an appetizer, the Fish Tacos de Lazarro style. A bit spicy, but nice, crispy fish, flavorful sauce.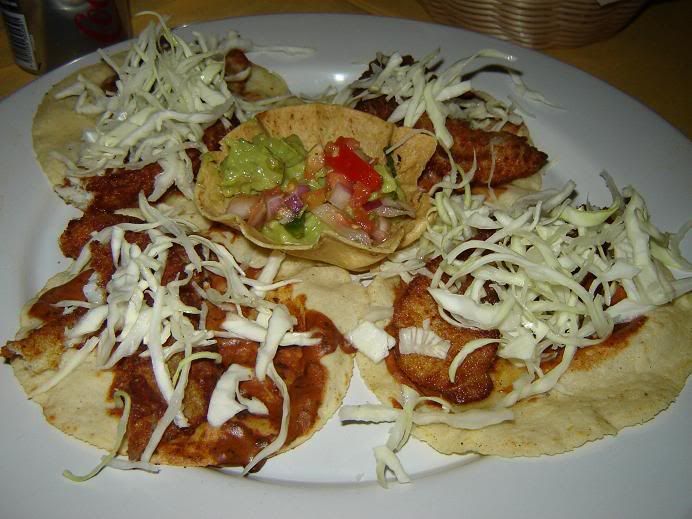 Then, the chicken mole. Wow. I've never seen a mole so chocolatey looking. Mmmmm. Other mole I've had were either black, red, or green. This was chocolatey-brown-goodness. And the taste was also definitely a level up than, oh, say, Guelaguetza.
For dessert we ordered "Homemade Caramel Jelly" that we thought-hoped- would be flan. Well, we were wrong. It was good as far as jello goes. But not flan. And nothing to be jumping up and down about either.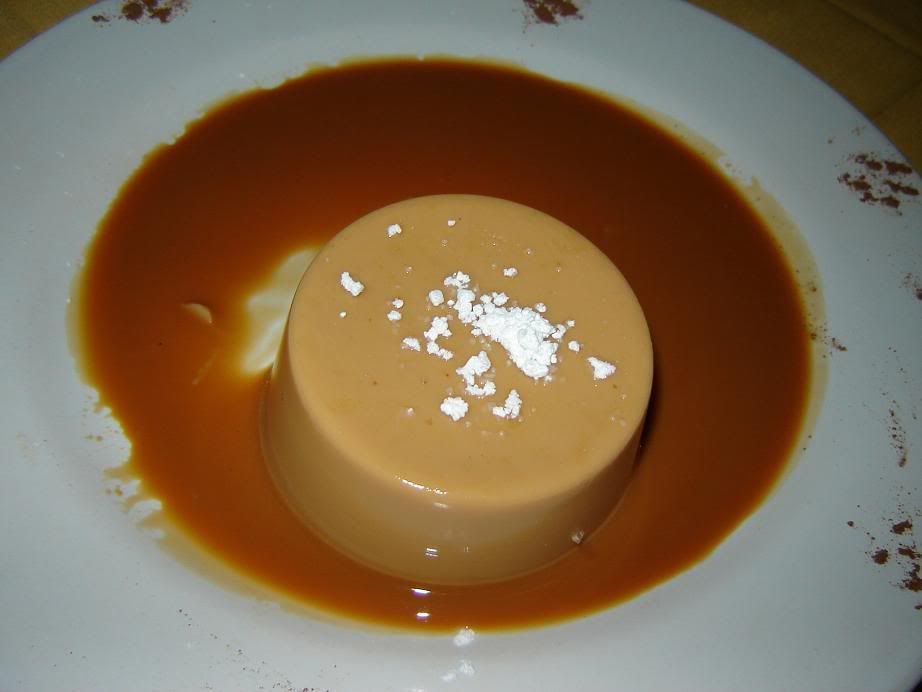 La Destileria
Bulevar Kukulkán Km 12.65, across from Plaza Kukulcan
Cancún Island