So we went to the Crab House on our last night since someone said that the local stone crabs here were great and we decided to splurge. Upon entering we were surprised that it was not that busy. They did have this nice display of their seafood: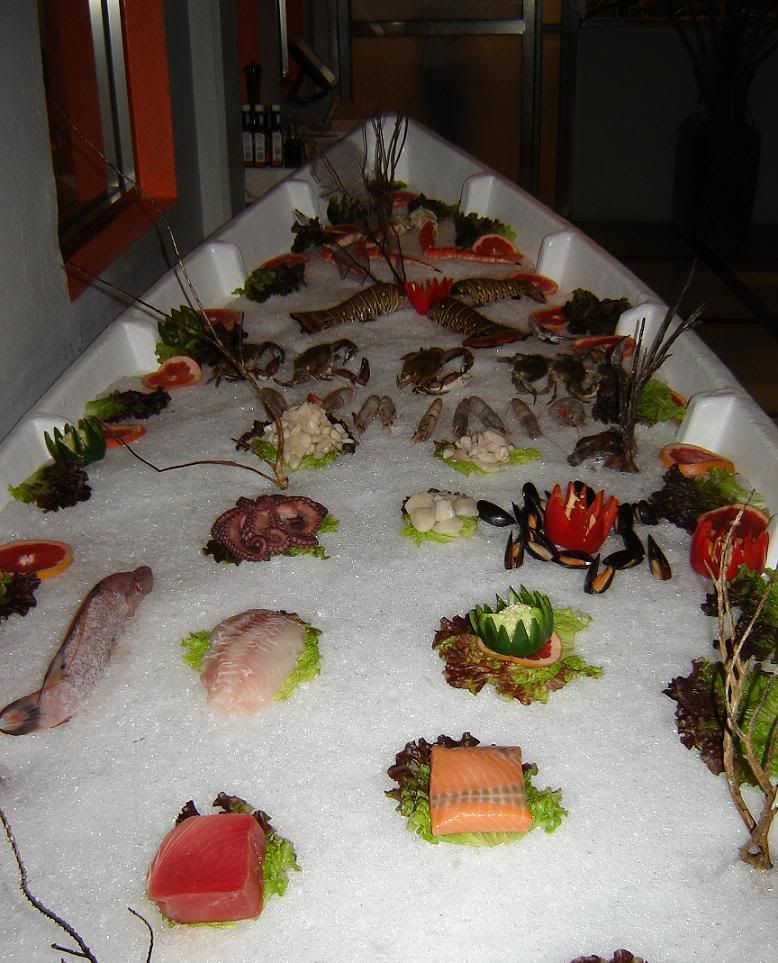 Naturally we wanted to order the crab dishes. But alas, they informed us they were out of all the crabs except for the Alaskan King Crab ... Eh? The Crab House that's out of crab. We didn't want Alaskan crab when we can get that back in the US :(
They said it's been too windy for fishermen to go out to get crab. Grumble. Oh well. We got the oyster rockefeller.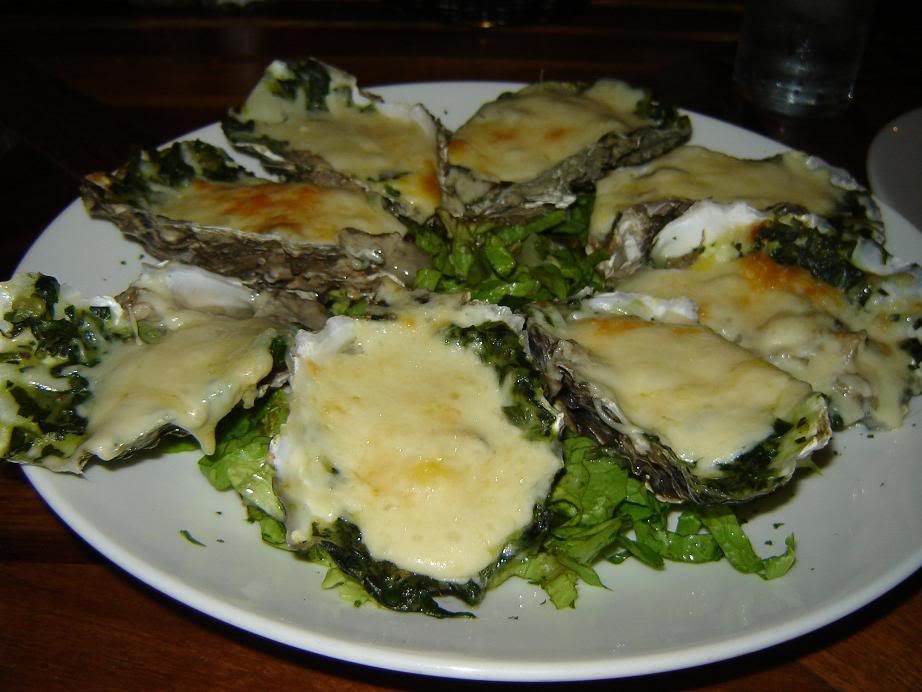 It was not bad, although not the best I've ever had either. It was a bit cold and the oyster did not seem well done, which is a little worrisome.
The next dish is the best dish of the night: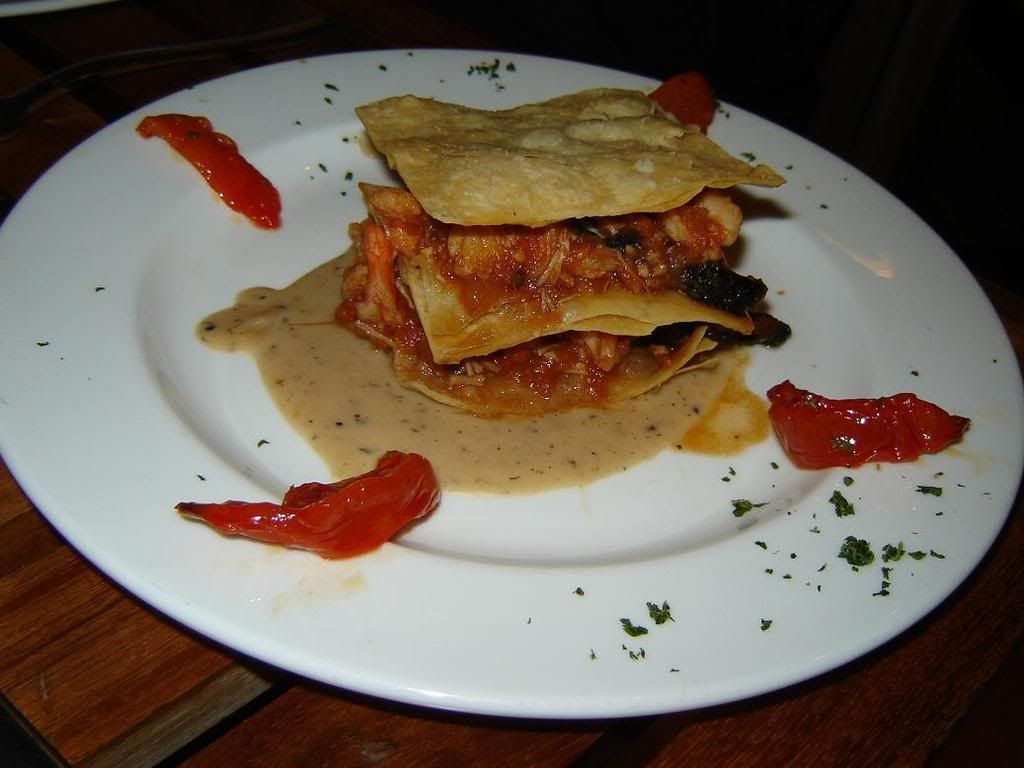 Maybe because it was a more Mexican flavor, but they definitely did a better job on this one.
They also got our order wrong, and instead of what we ordered (sauteed fish), gave us this whole grilled fish. It looked good so we let it go ...
Unfortunately the fish was rather dry :( After half a dozen bites I got tired of eating it.
So overall, ... meh. I don't know I'm still curious about the stone crab but the other dishes definitely did not do it for us ...
Crab House Cancun
Blvd Kukulkan km. 15
Cancún Quintana Roo, 77500