We spent a whole day at Xcaret Park, snorkeling through the underground river, walking on the beach, running around taking pictures of jaguars ...
At one point you have to eat. And honestly, the idea of eating at a theme park is never that appealing to me (with the exception, of course, of fried chicken at Knott's Berry Farm!!).
There are a lot of choices at Xcaret Park though, and some seems pretty appealing. We considered one of the buffet options but decided not to eat that much or spend that much money. Walking by the beach and seeing people eating right on the beach lured us to try the Restaurant Playa dos Playa. Just eating right on the beach might make the food taste that much better, right? We picked our own spot right on the beach and got a menu.
Prices were reasonable, considering Cancun and a theme park and all. Much more affordable than the buffets. We ordered the seafood quesadilla.
This was good, with fresh seafood. Although tasted rather americanized. But still yummy.
I got a torta also, because I love tortas.
And this was also good, although afterwards I decided I much prefer having carne asada in my torta rather than cured ham.
Now, for dessert, we got the corn pie. Corn pie? Finally, something new! Something different!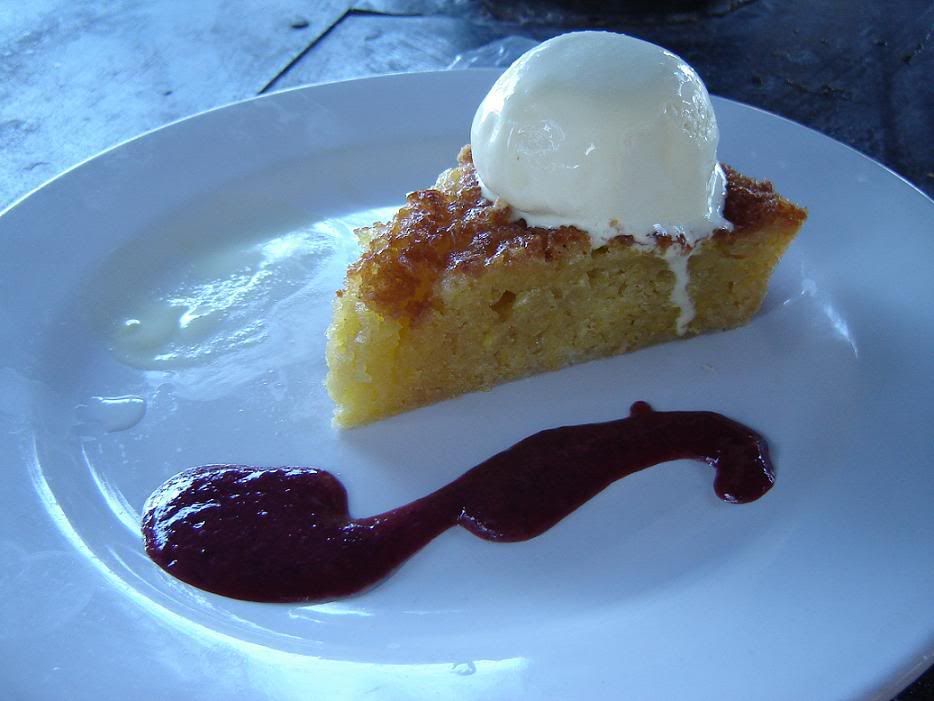 Thumbs up for this one! :) Kinda tastes like a sweet, mushy corn bread. I really liked it. Will have to find one somehow when I'm back in LA ...