Out of town foodie, trying to find brunch in SF, where to go?
I've been to Tartine before and loved it, so when someone suggested Bar Tartine (after telling me how great the uni there was), I accepted it.
Although I was worried there might be a long line, it actually was not bad. My friends arrived first and they managed to get a table by the time I got there. We asked the server for suggestions, and he mentioned the duck confit sandwich, the pork belly sandwich ....
But I saw sweet corn + scrambled eggs and I didn't listen to him ... Bad mistake.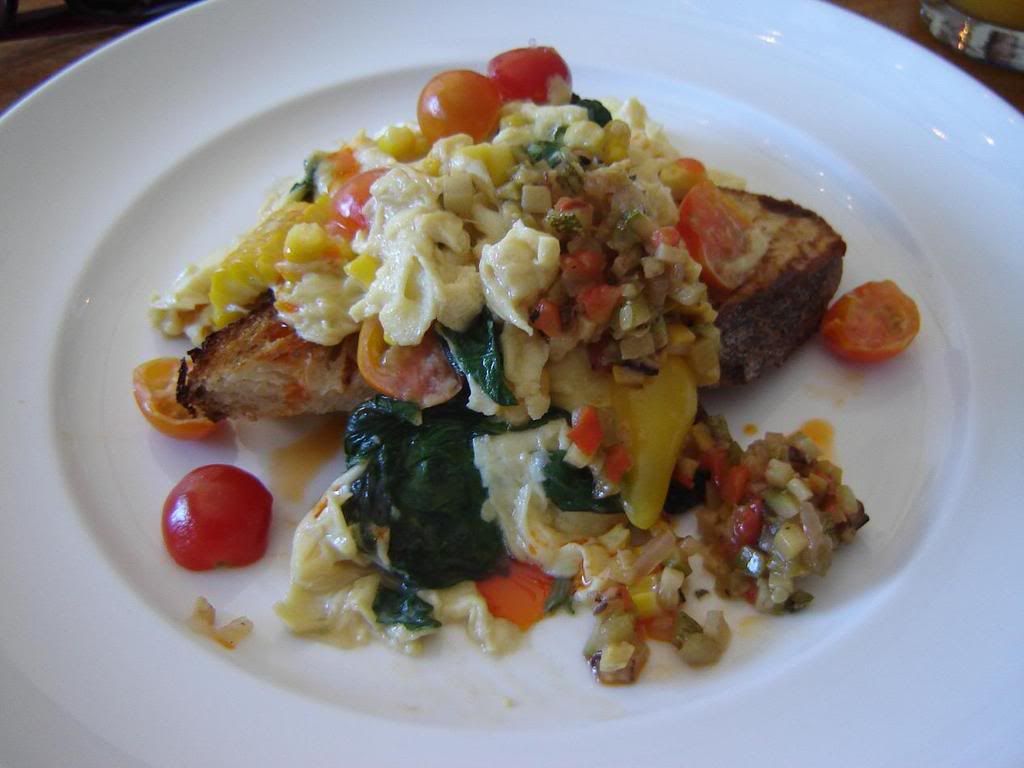 The sweet corn was pretty good, but there wasn't quite enough of it to make the dish work. The eggs in particular were terrible. Bland and watery ... come on, can't they pick a good egg? Free range perhaps, for the price I'm paying?
Didn't finish this dish - didn't want to :/
I did try my friend's duck confit sandwich, which was Excellent. I'll probably come back, for the duck confit, but I will definitely be wary of what to order ...
Listen to the waiter's suggestions ... and perhaps nothing else.
Bar Tartine
561 Valencia Street (between 16th & 17th streets)
San Francisco, CA 94110
p. 415.487.1600
http://www.tartinebakery.com/barTartine