I finally went to the lauded Slanted Door and was really looking forward to it. Got a lunch reservation and headed there straight from SFO. We didn't want to eat much since a lot of food-ing was coming up, so we decided to share 2 appetizers.
First we got some steamed clams, with garlic+basil.
The clams were good and the broth was very tasty. A little spice and heat and a lot of flavor. Liked it quite a bit although we thought it was pretty standard. I can get this at a lot of Asian places for cheaper and it would be just as good.
Next we got some Niman Ranch ribs - I wanted some meat!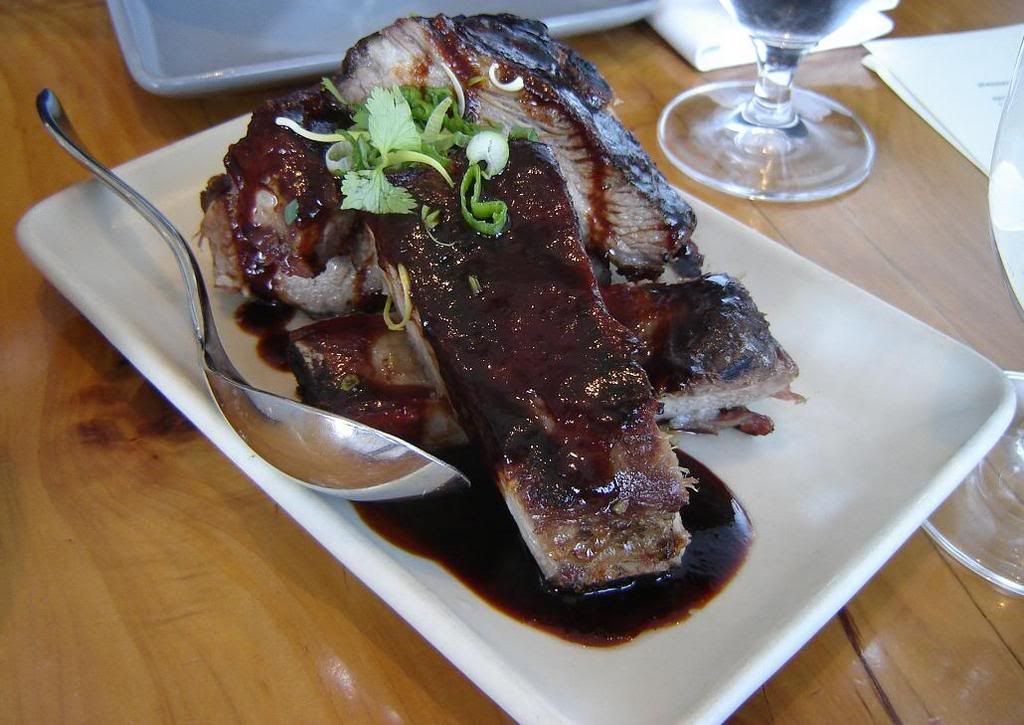 This turned out to be not that great. The ribs were kind of tough, and they weren't that flavorful. The Niman Ranch ribs I bought at Trader Joe's and cooked myself at home were better, IMHO!
So this really disappointed us.
We thought the Slanted Door was hyped up way too much and the food we had didn't quite justify all the hype. Did we order wrong? If so, please tell me. What should I get? Why all the hype? Is it worth another try?
Slanted Door
1 Ferry Building #3
San Francisco, CA
4158618032