One of the special delicacies of Chinese cuisine that my family likes to get occasionally is the sharks fin soup. We normally go to a place called Thai Village, located inside the Galaxy Mall in Surabaya (don't know why it's called Thai Village, it's all Chinese food actually).
The sharks fin soup is expensive, so this time around we ordered a Medium sized soup w/crab to share among the three of us, and then got other dishes.
Let's look at the sharks fin more closely :P They are the slices you see behind the bean sprouts. When one of my cousins was younger he thought that they were rice noodles!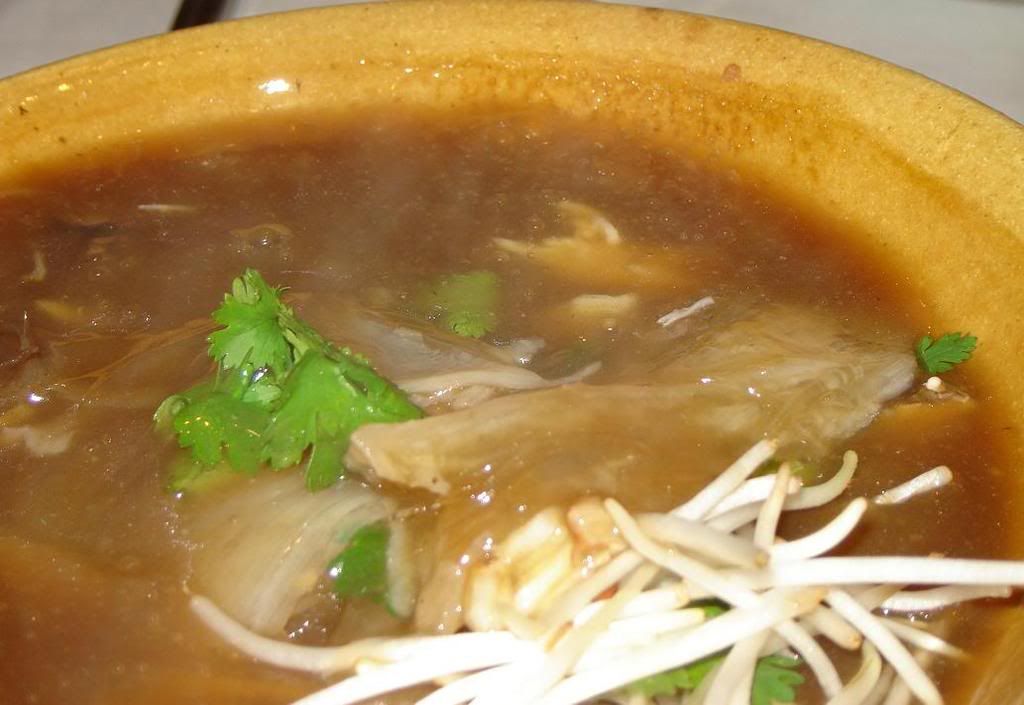 The sharks fin is chewy, but does not have a fishy taste. The soup is rich and thick, and this particular one is also topped with crab meat. You eat it with lots of bean sprouts and, if you like it, cilantros. I think Thai Village still serves the best one in town, although a lot of people have gone over to other places like XO.
We also ordered some duck web, since the other dish we wanted was not available that night (I can't remember what it is).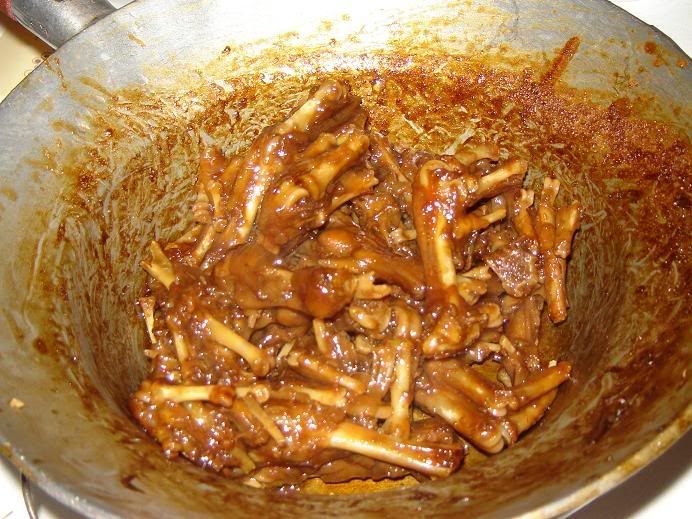 It wasn't bad, but nothing special I thought. I like chicken feet better.
We also ordered one of my favorites, garlic stir fry noodles with crab. Just look at this!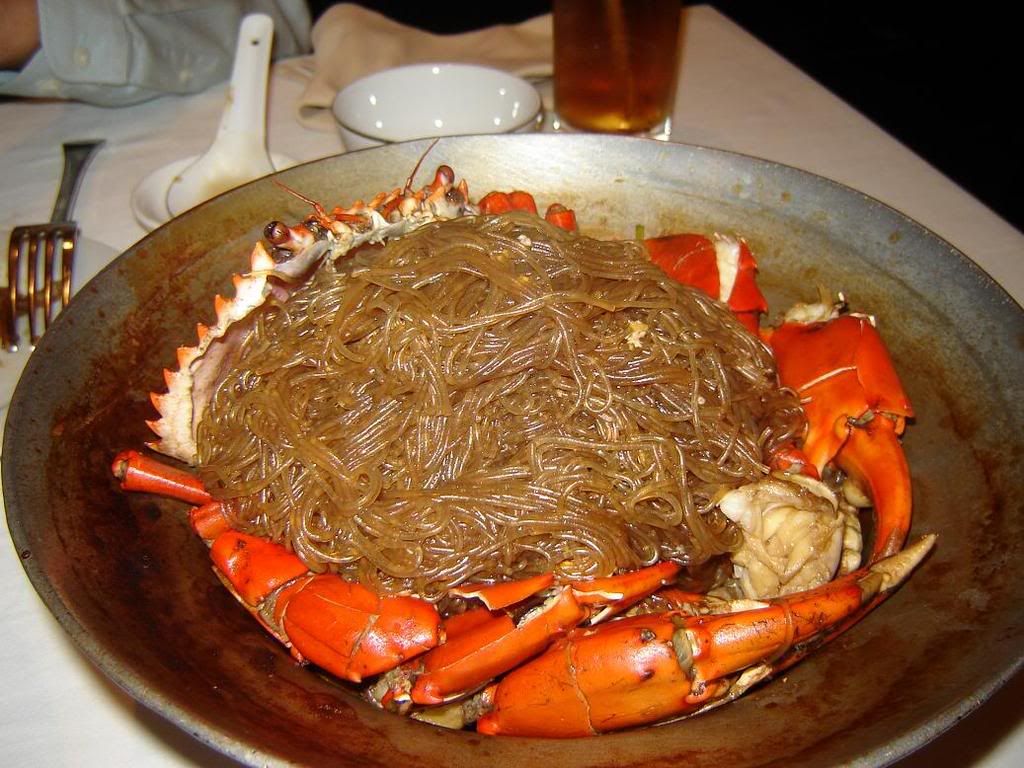 That crab is just inviting me to crack it and eat it!
One of the best parts of this dish is that it is LOADED with garlic. This is what you will find at the bottom of the wok: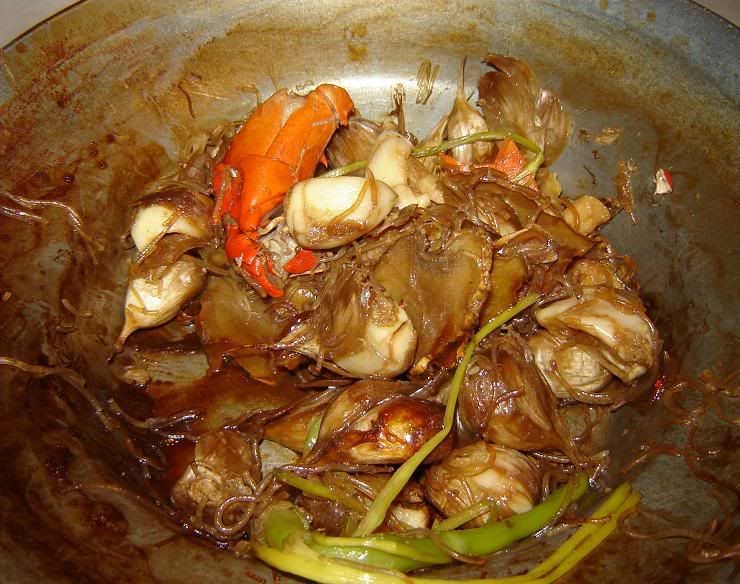 Roasted garlic everywhere :) Naturally the crab and the noodle both are completely garlic-flavored, which is just perfect for me.
Thai Village
in Galaxy Mall, Surabaya