Our first meal in Peru was at the cebicheria La Mar, one of Gaston Acurio's restaurants (chef/owner of Astrid y Gaston). Tons of great ceviche and other food - what could be a better welcome to Peru? We went back there for our last meal before leaving Peru again!
The seating is semi-outdoors and the sea breeze (La Mar is just a few blocks from the beach) makes it extremely pleasant.
For this first visit, our hosts took care of all the ordering - I tried to figure out what we had on my second visit. I still couldn't figure out everything, but I'll tell you guys as much as I can.
We started with some "cauza" which was mashed potatoes topped with a variety of seafood cocktail.
They were good, but really, I'm just waiting to have some ceviche: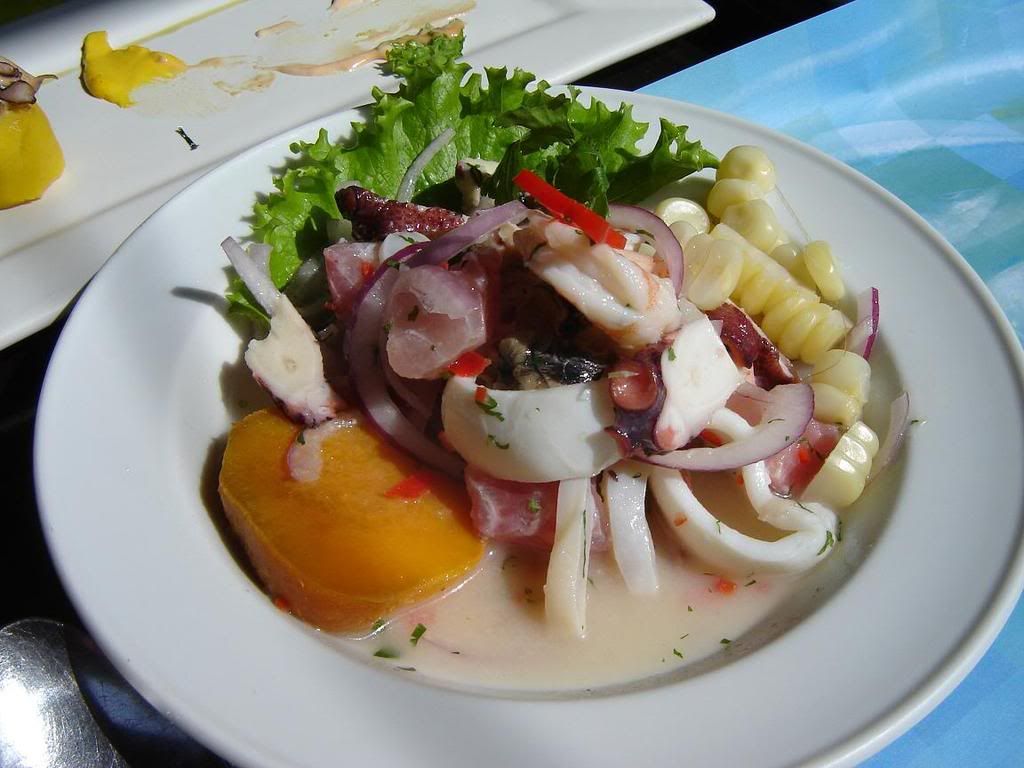 We had the ceviche "mixto" which contained scallops, squid, fish, shrimp, and abalone - with some potatoes and corn in their classic "leche de tigre". Best ceviche I have ever had. And the second plate of the exact same dish that we ordered was just as good ;)
We also had one of the "tiradito" - which is Peruvian carpaccio, basically. I wasn't able to figure out what this particular one was called on the menu, but it was delicious: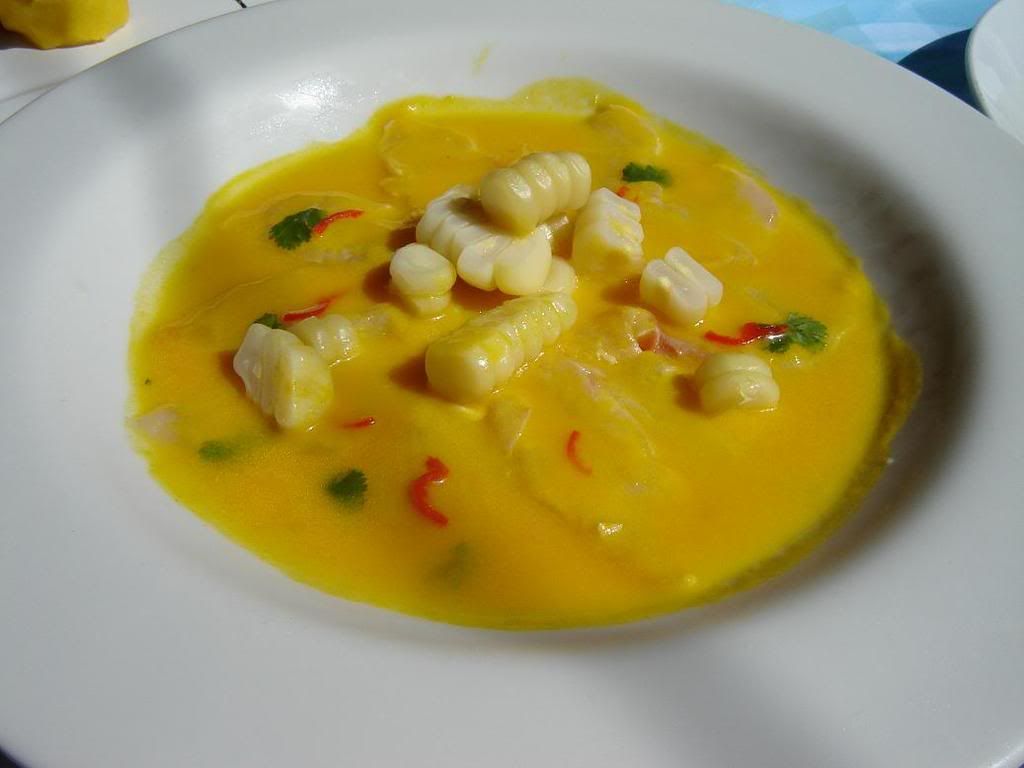 We also had some langoustines, served with mushrooms. Both the langoustines and the mushrooms were amazing, IMO. I tried ordering this again the second time around, but couldn't find it and accidentally ordered "langosta" instead.I didn't know at the time that that meant lobster ... oh well, I guess I can eat that too O:)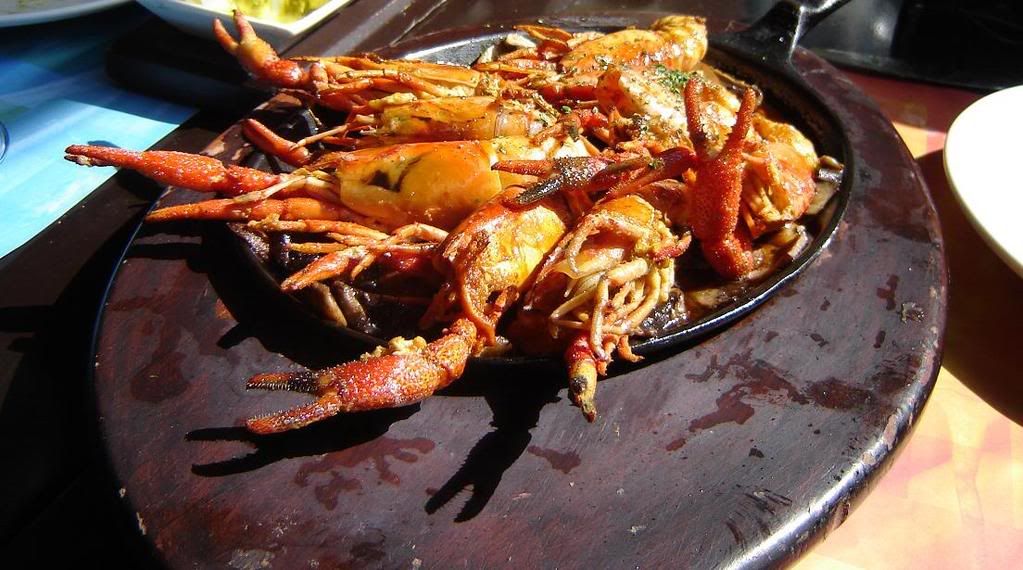 I'll say this again ... the mushrooms were also just absolutely amazing.
We also had some sort of grilled tuna and octopus. I thought this dish was just okay. It was good, but nothing special and is the weakest out of everything we had that day.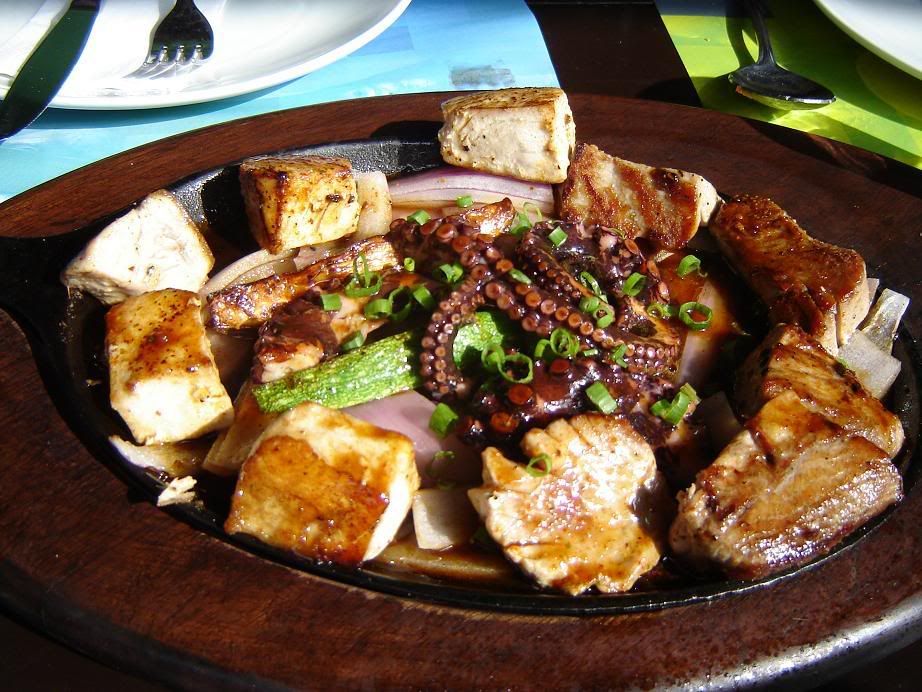 We also got some sort of Peruvian rice dish - similar to Paella, and I absolutely loved it. I tried looking for it again the next time but couldn't figure out which one it was.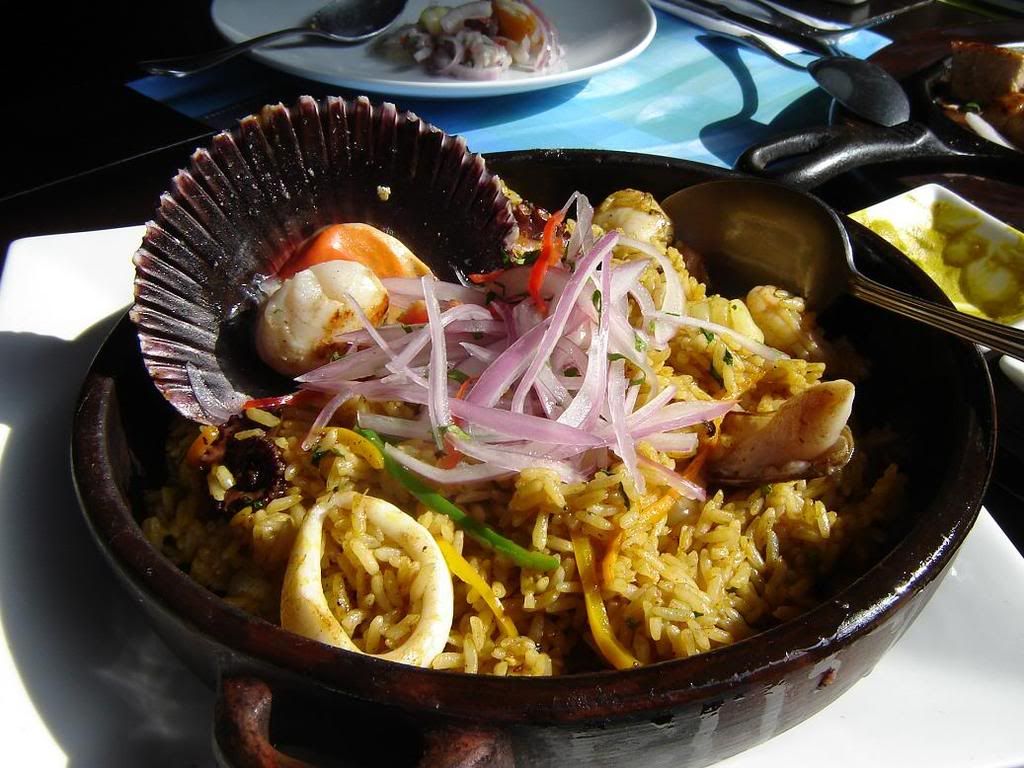 Since we were sharing, I didn't get too much of this rice dish and now I'm just drooling while writing this ....
During our first visit we had the lucuma+chocolate cake for dessert.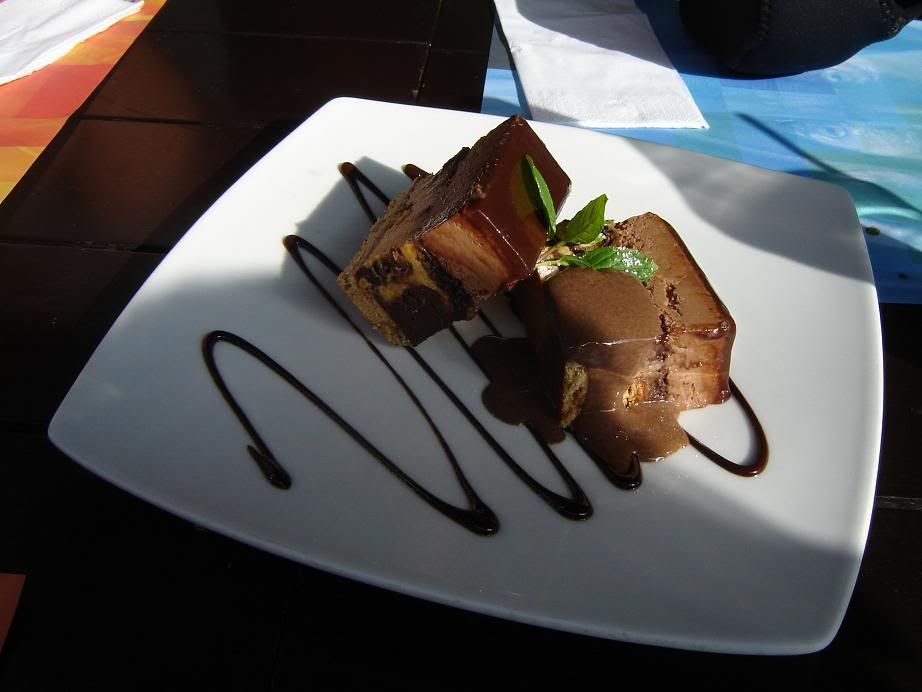 I liked this cake a lot that I bought lucuma gelato later on - but apparently I don't really like the actual lucuma fruit or the gelato. (The lucuma yogurt they sell in the stores is yummy though).
We also got the cherimoya with some sort of milk/sugar cream.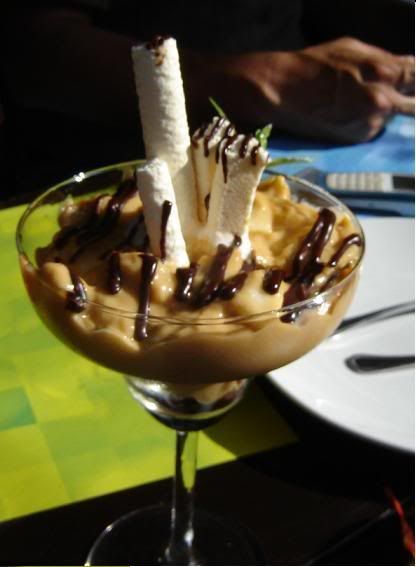 This was delicious and everyone liked it. Some of them have never had cherimoya before so this was a good intro.
If you make it to Lima, don't you dare leave without first coming to La Mar.
La Mar Cebicheria
Av. La Mar 770
Miraflores, Lima, Peru
Phone: 51 1 421-3365
Open: Tuesday - Sunday, 12:30 to 5:00 p.m.