Our last night in Peru, we waited at someone's home in Barranco until it's time to go to the airport. I really wanted to go to Astrid y Gaston, or Rafael - but we were short on time and these places don't start serving dinner until 7.30 pm. We decided to go someplace nearby (walking distance) in Barranco.
Again, most places in Lima do not open until 7.30 pm for dinner. We finally went into this Italian place that was open, Antica Trattoria. It's a cozy, rustic place that reminds me of both a ski lodge and a wine cellar.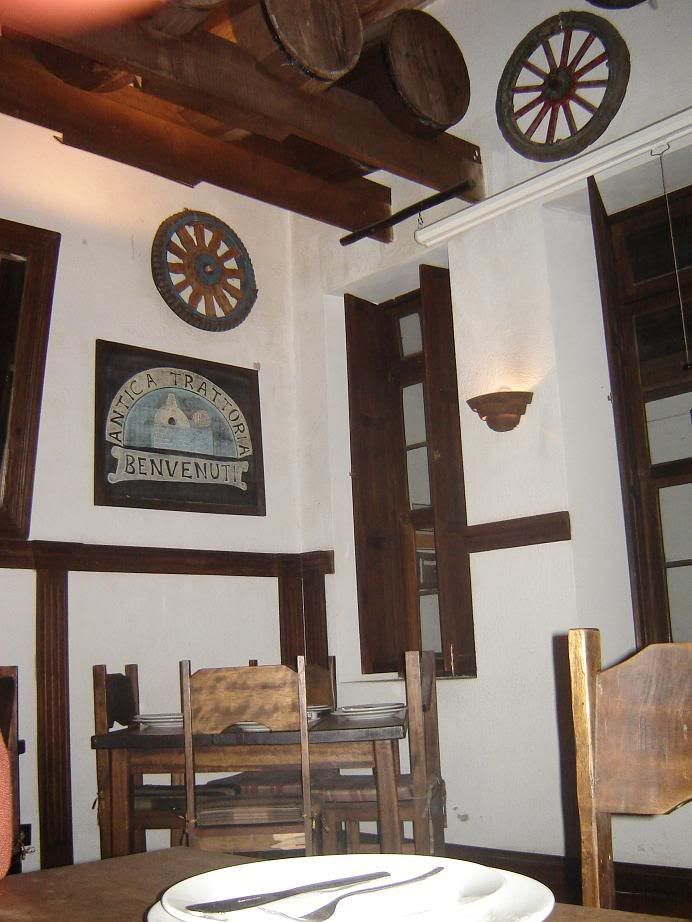 When we came in, there was no other customer. There was someone behind the counter rolling the dough for this bread which we later had fresh from the oven:
I don't need to tell you guys how good a bread fresh from the oven is. Also, the olives that they serve with the bread were amazing! I've been growing tired of olives lately but these ones reminded me how scrumptious they are.
We had a big (BIG) lunch at La Mar earlier, so I just went with sharing some bruschetta.
Someone else ordered this one and I couldn't figure out what it's called.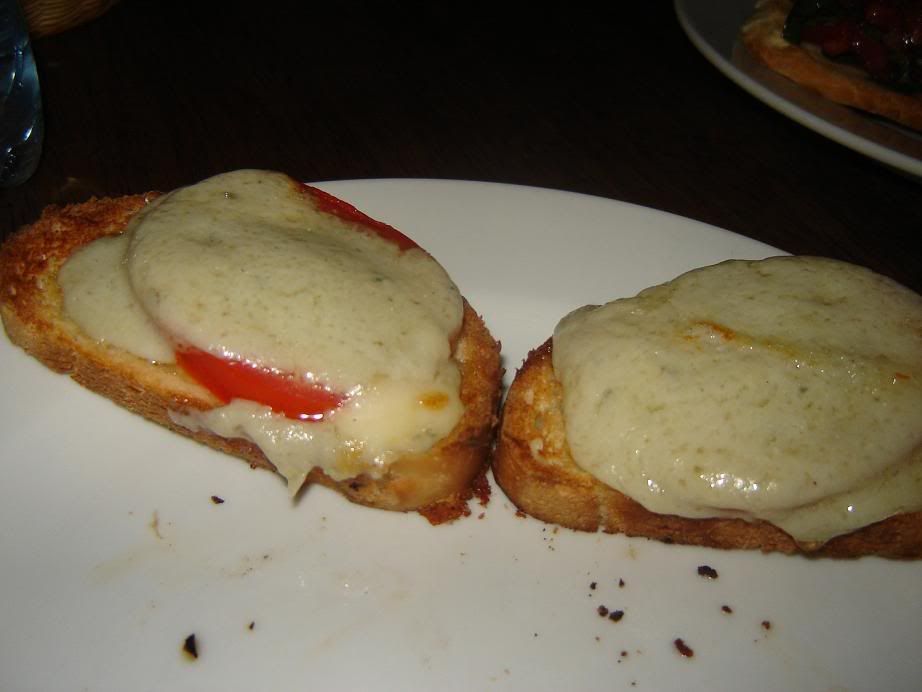 Anyway, it was delicious, but I may be biased because of the melted cheese ... The bread that they use is also good.
This one, I believe, was the 'Classic'. Diced tomatoes and basil. Basic and refreshing.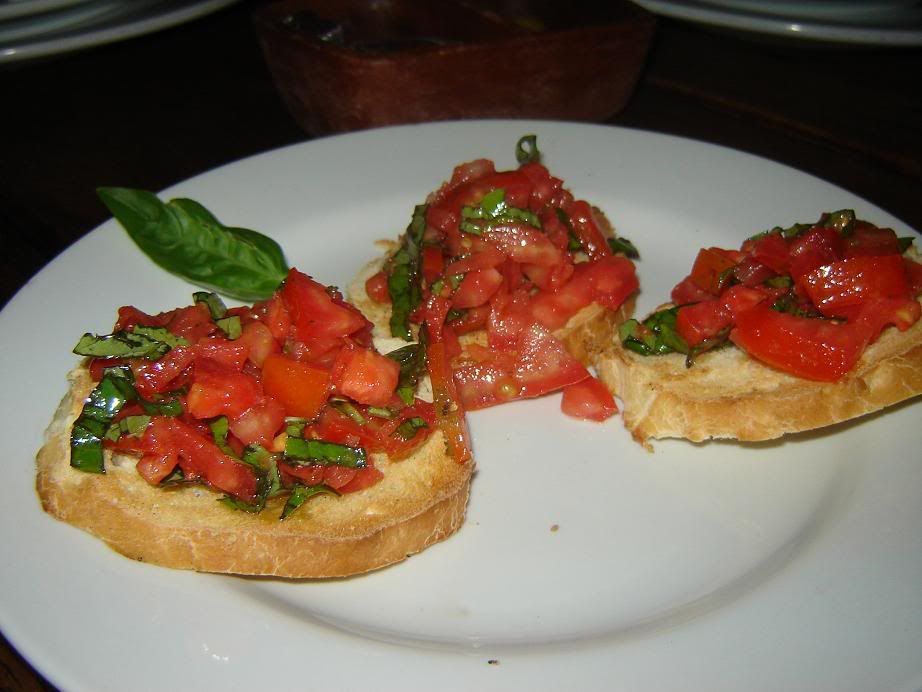 A couple people at dinner didn't have lunch so they went ahead and ordered the Osso Buco, served with polenta.
The osso buco was tender and delicious. It is not as good as the best Italian places in Los Angeles, but is definitely one of the better ones I've had. All in all, this place is up there with the GOOD Italian places in LA.
It's kind of amazing how much Italian food we ended up having in Peru (Pizzas! They have pizzas everywhere! Every place in Aguas Calientes seems to sell pizza) ... but I was also surprised at how good they are.
Antica Trattoria
San Martín 201, Barranco
Lima, Peru
01/247-5752