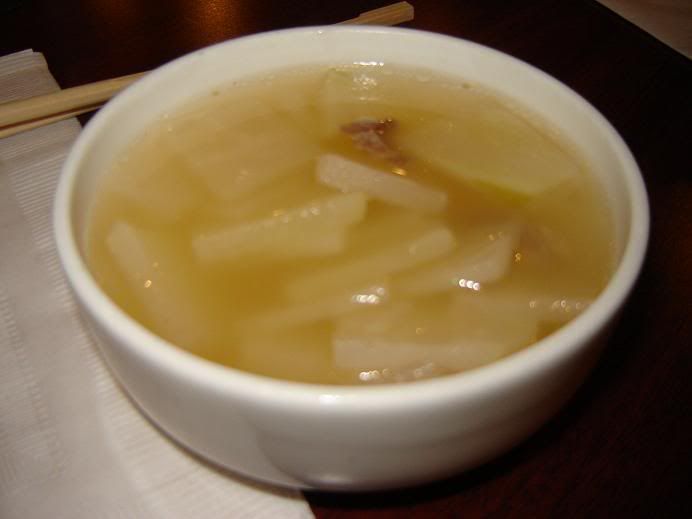 We went to Chosun Kalbi to have Korean bbq one of the nights I was in Dallas per an invitation.
We started with some yummy radish soup. I think this was complementary but you had to get up and get it yourself from a buffet table. The soup was flavorful and has a nice texture/body.
At Chosun you have to order everything a la carte, and they actually have two options for the meat: marinated and unmarinated. We opted for the unmarinated meat. They think this way you normally get better quality meat (since you can't hide the quality with the sauce).
I think it worked. The meat that came look very nice and lean: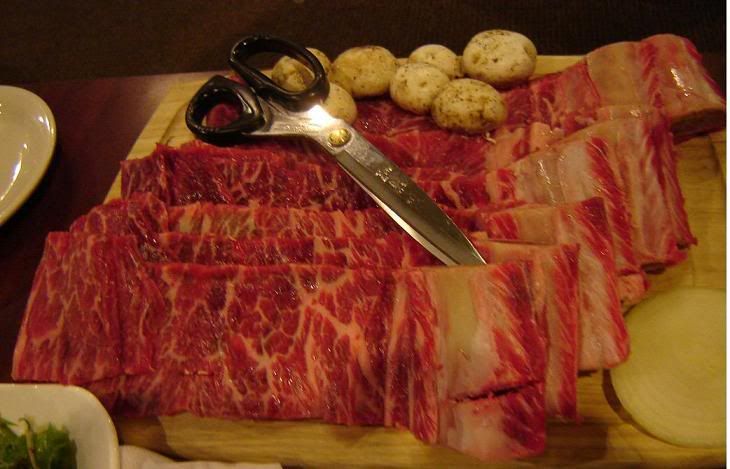 We threw some onions onto the grill and started cooking. The meat came out very nice. Good quality meat indeed.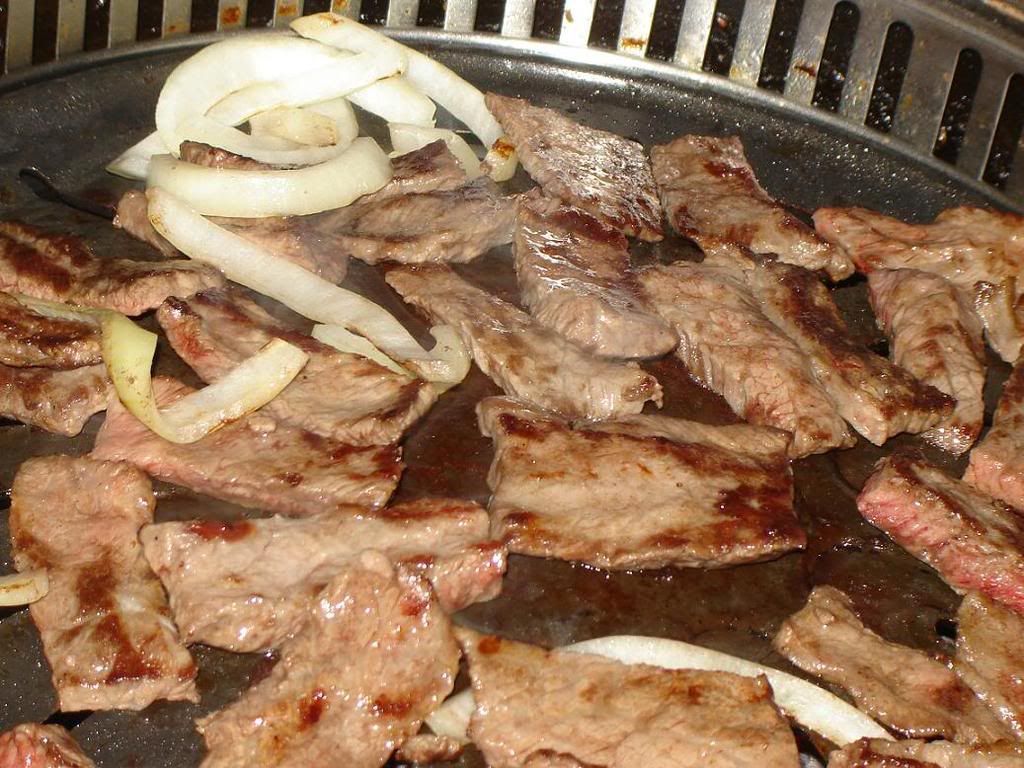 You dip the cooked meat in some sesame oil+ salt. I admit I do really like the normal sweet kalbi marinade, but having it this way is not bad sometimes. Especially when you get better meat.
Chosun Kalbi Restaurant
2560 Royal Ln
Dallas, TX 75229
(972) 406-0087